So the recipe selection for French Friday with Dorie is Almond Flounder Meunière ...
There was no Flounder at my neighborhood store.  I suppose I could have planned better, but this sometimes happens when you start planning Friday dinner after work on Friday.  OK, at $24.99 a pound for Halibut, a fish I don't really like, this better be good!
So, I figured if the halibut is not edible, I'll have my lovely Friands for dinner.
I have to say, it wasn't bad.  Actually, the halibut was delicious.
I took Dorie's advise and served the fish with roasted fingerling potatoes, butter and chives.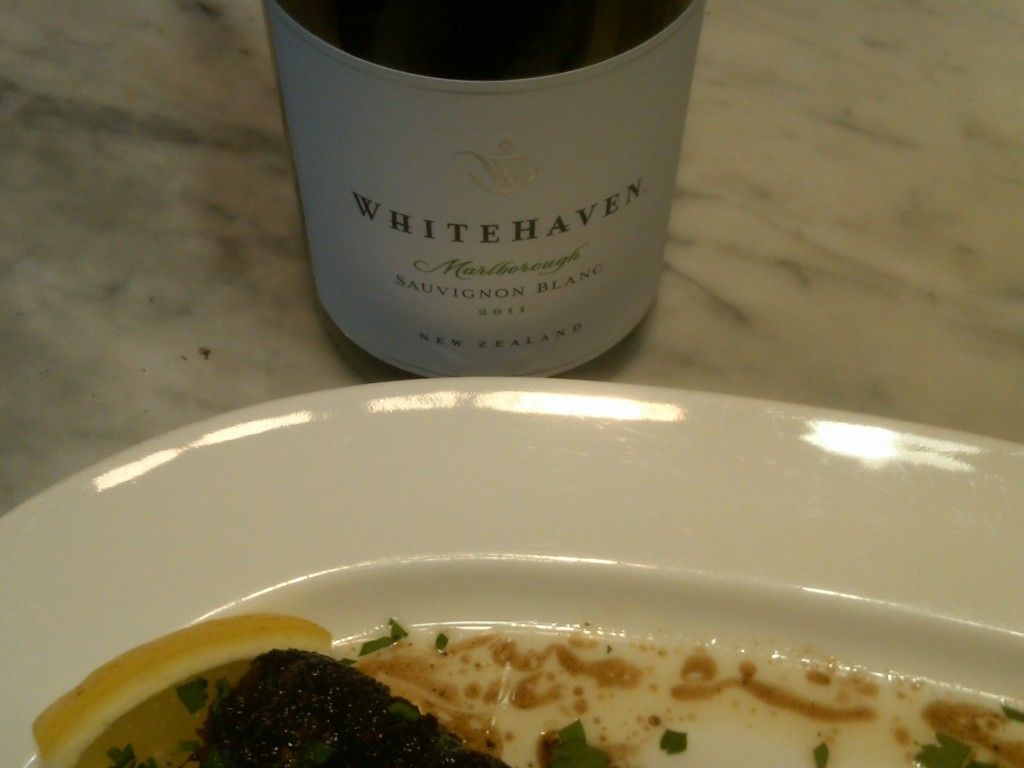 My husband poured Sauvignon blanc and Friday night dinner was served! The both recipes can be found in Dorie Greensoan's Around My French Table. CHECK http://www.frenchfridayswithdorie.com/ to see the other versions of this easy and delicious recipe!