A very French Friday meal started with Sardine Rillettes, cornichons and a baguette.  Now get my IPad and open Dorie Greenspan's Around My French Table.  If you don't already have this book...GO GET IT!!!
As I nibbled I finished up the Navarin Printanier, lamb stew with spring vegetables.  My least favorite ingredient to prep, but love...small white onions.  It takes a little time to peel them, but worth it!
Red potatoes, carrots and turnips.  
I didn't peel the carrots, turnips, or potatoes, a time-saving thing in my case.  I should also mention, I seared the lamb earlier in the day and put it in the slow cooker with broth, cloves of garlic, herbs, tomato paste and flour, then went to work.   Fast Forward 8 hours...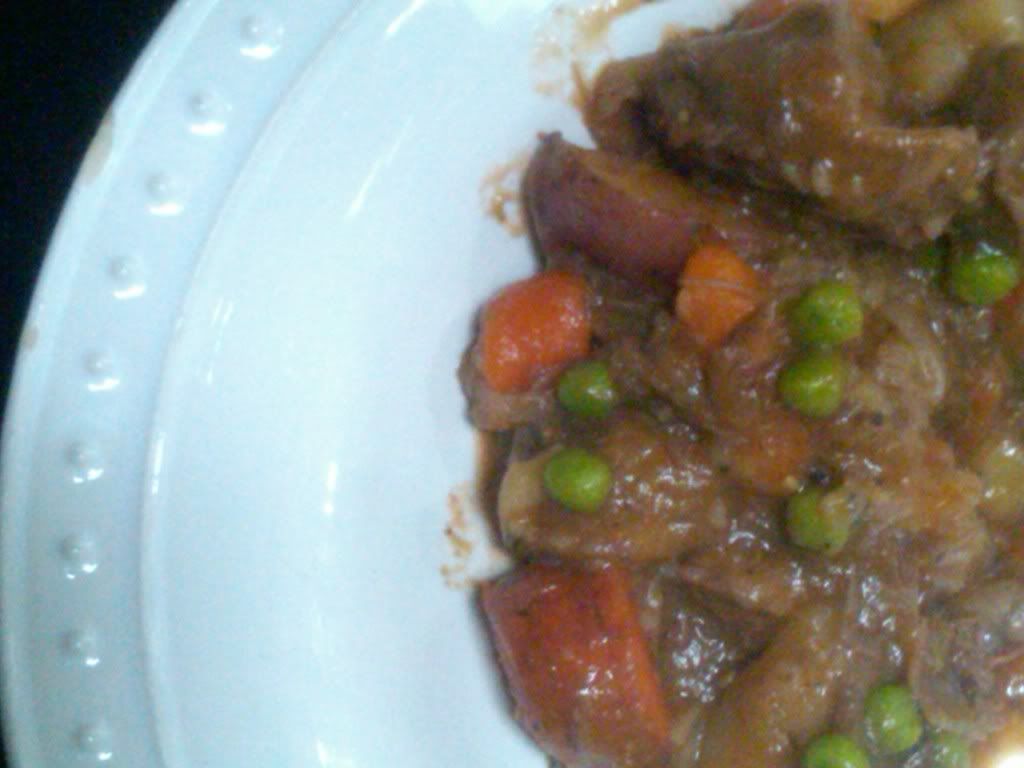 OK, throw everything in a Dutch oven...I accidentally added a little Pinot noir...then simmer, simmer, simmer.  When the potatoes are done...YUM! To check out other versions, go to http://www.frenchfridayswithdorie.com/ Enjoy!