So you're out in Downtown Seattle, dinner was hours ago and you don't need another of whatever you've been sipping on all night...I WANT FOOD!!! OK, the sidewalks are flooded with the upscale gourmet hotdogs, but you don't want to be reminded of those tomorrow. Ugh. Wander down to RN74 and get a Maine Lobster Pot Pie!
Here's how it looked when it's delivered to the table. Then the server chops off the crust and releases Lobster Heaven!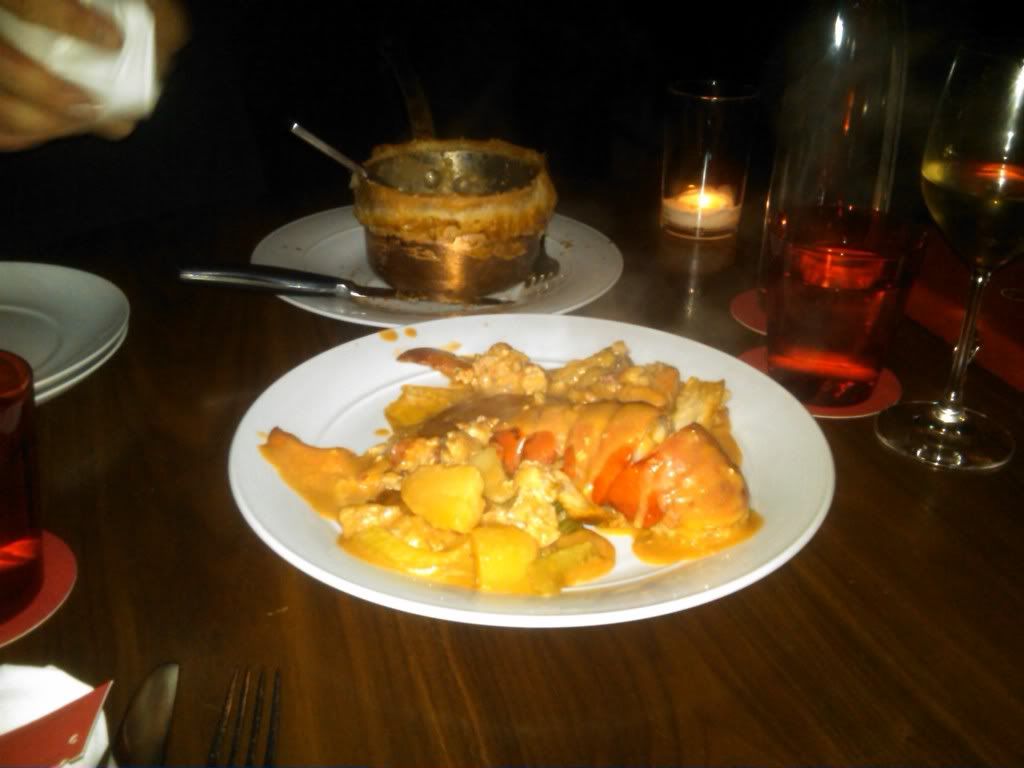 Warning you might fall in love with this pot pie and crave it every night. Be careful, this little yummy is listed at MP, Market Price, so the cost will fluctuate, but...WHO CARES!!!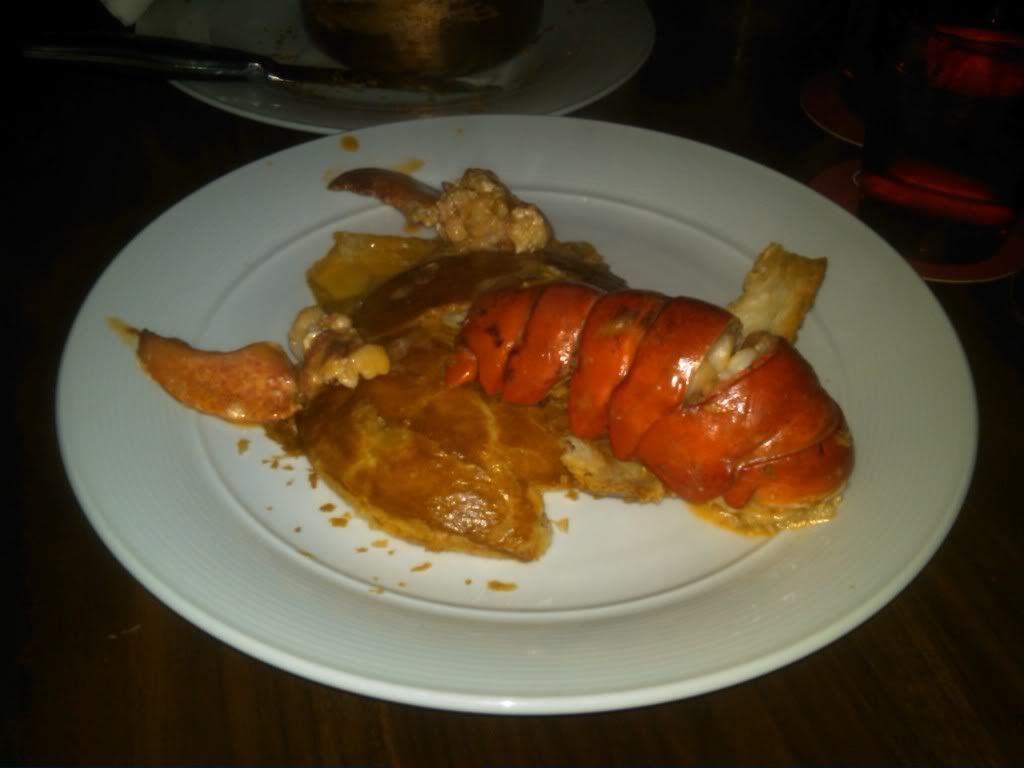 Life is short, so ENJOY!!!