After all the late nights and bad behavior, Pub food cures all!
My favorite Las Vegas cure is the Corn Dog Puppies. The batter is light and a bit sweet AND the hot dogs are chicken...kinda feelin' healthy.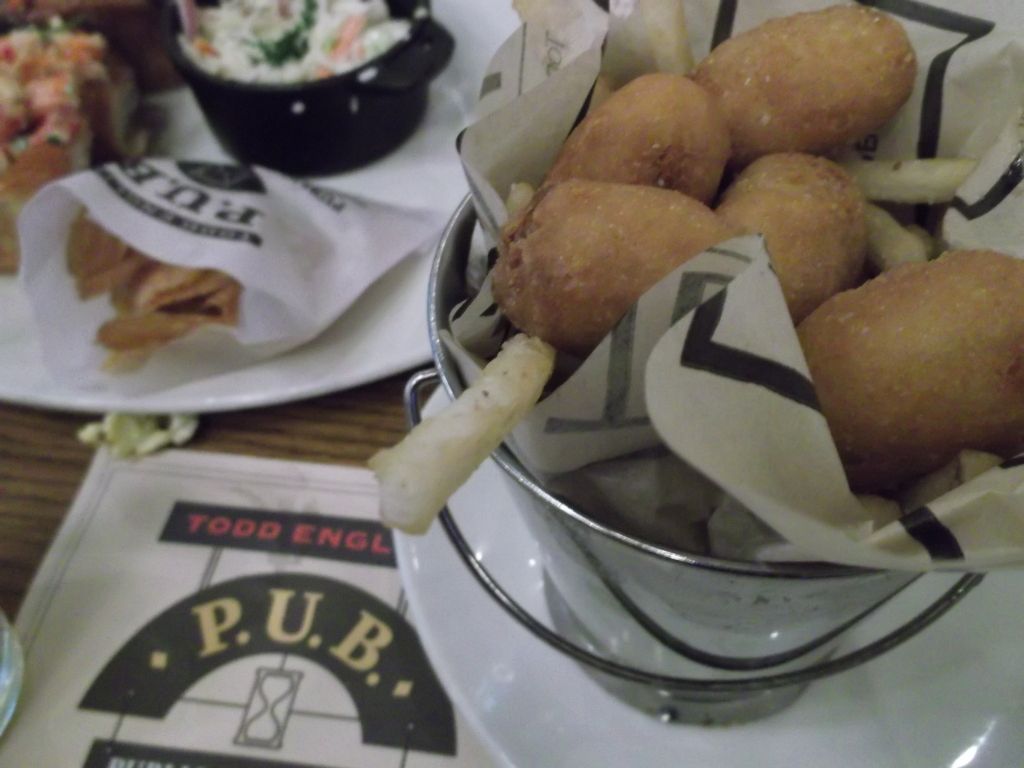 My fancy food pick would have to be the oysters, of course.
OK, and there is LOBSTER. Not to be missed.