Good Morning and Happy Monday! It's almost summer and time for some of us to get on the road to "Fit and Fabulous!"
I haven't been going to the gym regularly, running has taken a back seat to a lot of extra "lounging" and very little cooking at home. I called my friend and trainer Tim Koffler last week. He was in SanFrancisco preparing for the SF Half Marathon, then off to Mexico with a client after that...nice life! Unfortunately, I'll have to depend on old workout routines that I can barely remember or I can dust off my P90X DVD and get some ideas. I'll probably just go to the gym and do cardio until Tim can set up a new program for me.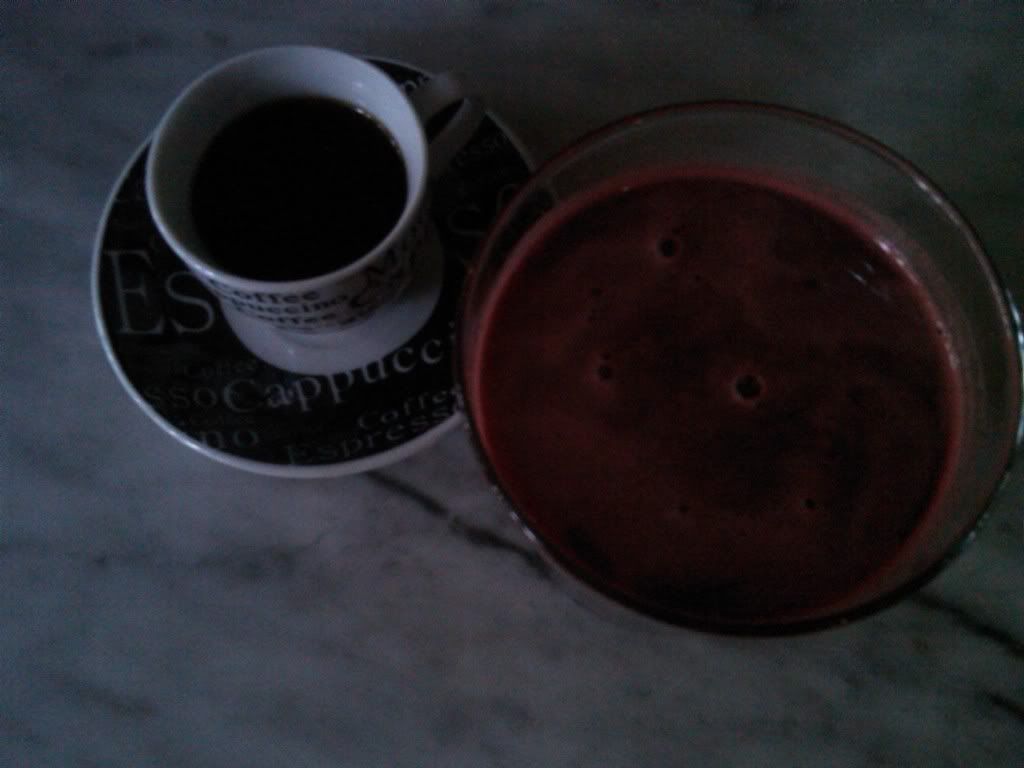 OK, eating!?! I've been doing a lot of that. Actually, if you love food, you should have hung out with me the last few month...YUMMY. I'll share those food finds later!
For now, I am committing to moving more and eating green, meaning I will be seeing more of the gym and eating more organic, grassfed meats AND loading up on fruits and veggies. Again, Happy Monday and cheers! Enjoy an espresso and an Apple-Beet-Carrot-Ginger Juice.