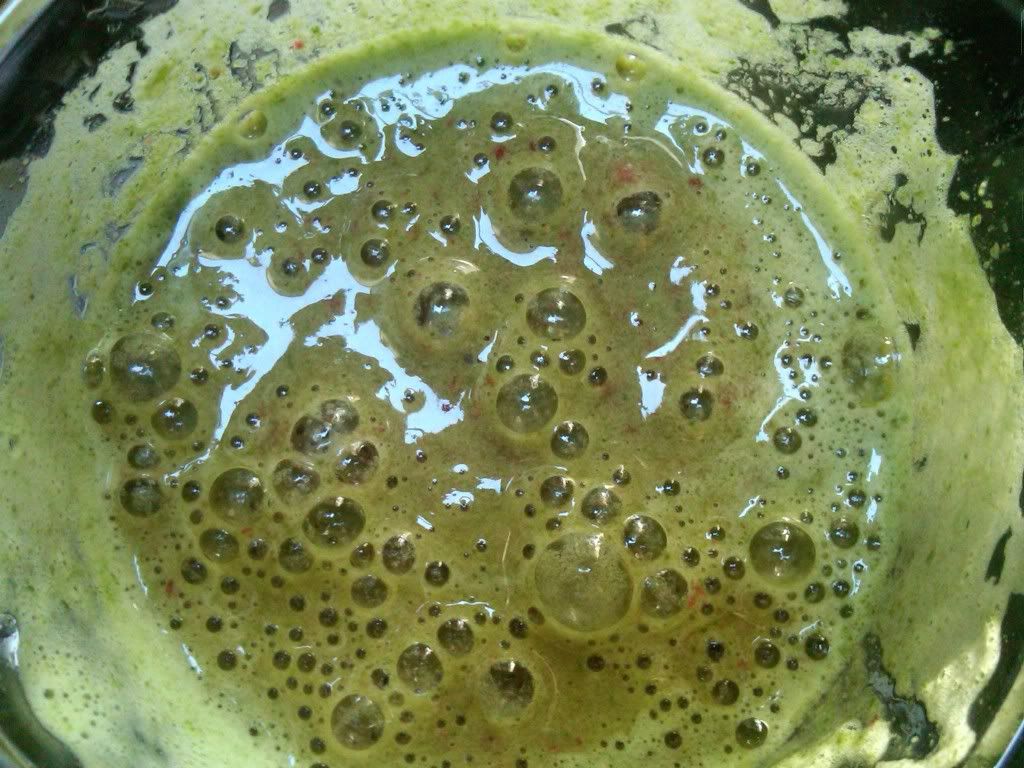 Back in my youthful and artistic days, I spent many hours looking for pictures of amoebas to re-create on a canvas with batik. I found so much beauty in the cells as they gathered and made beautiful masses. Call me crazy, but I am now obsessed with the bubbly mess that is created when I make green smoothies. I try to make a green smoothie or at least juice, everyday. I buy organic fruits and vegetables and add either almond milk or coconut water and a few spices and see what happens. Most days I come up with something good, but recently, I find myself making one smoothie at least once a week.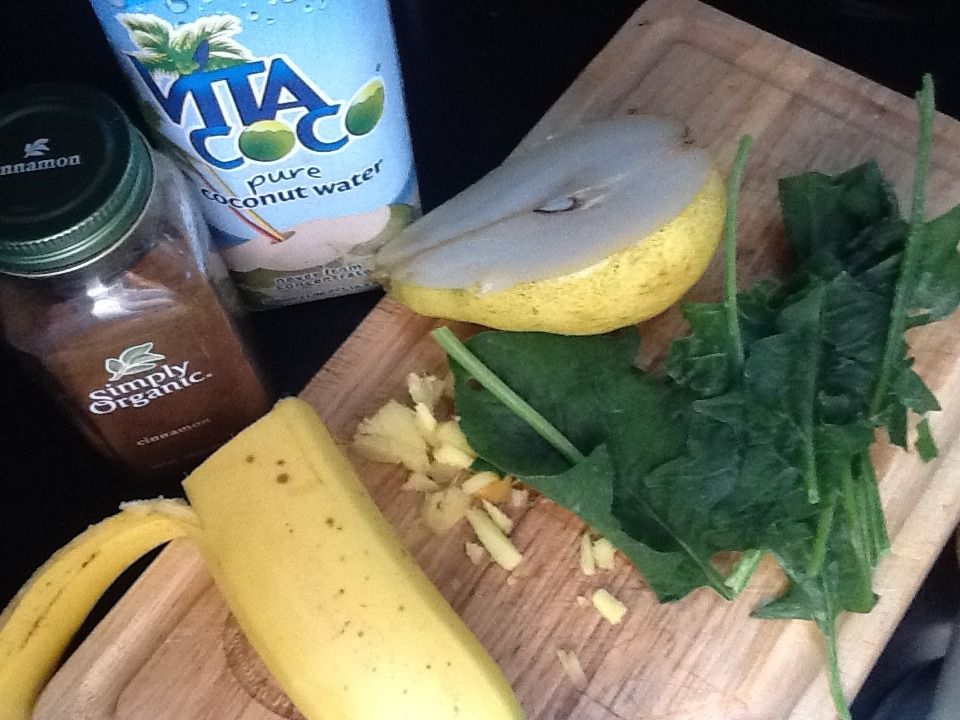 Fall is here and I have already had a few Pumpkin Lattes either from Starbucks or Tully's or homemade, but I'm trying to cut down on coffee, so my new Fall favorite is Spicy Pear Smoothie! no caffeine, but I feel like I have more energy.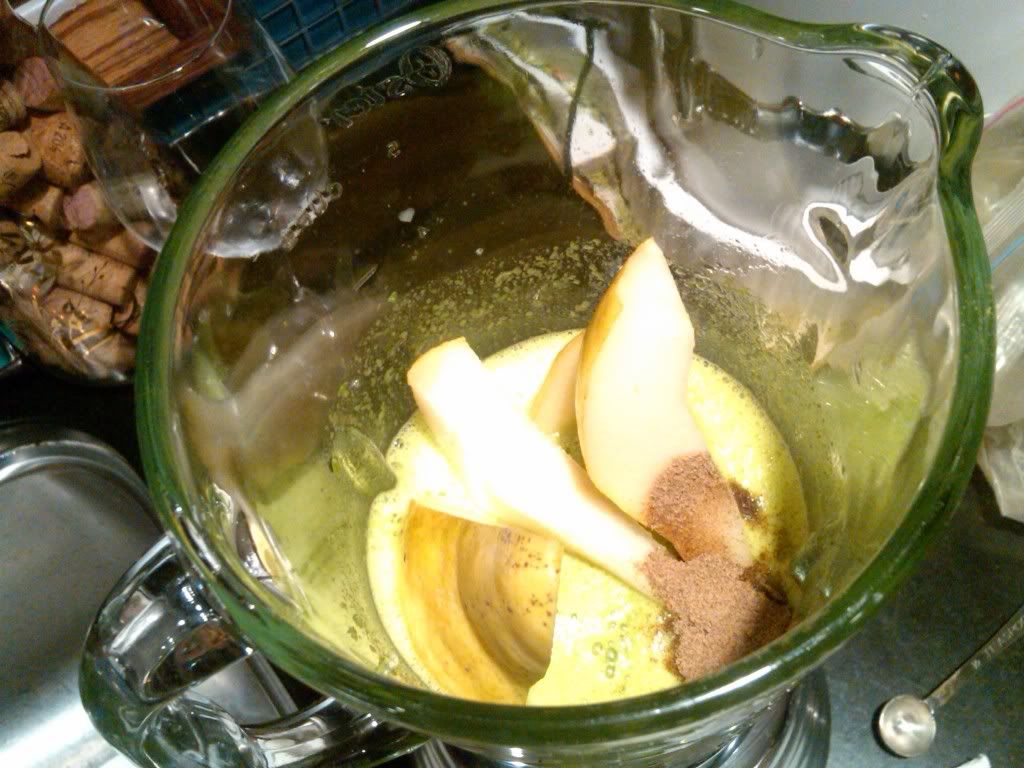 Pears are in Season right now, so I am going to makes this smoothie until I get sick of it.