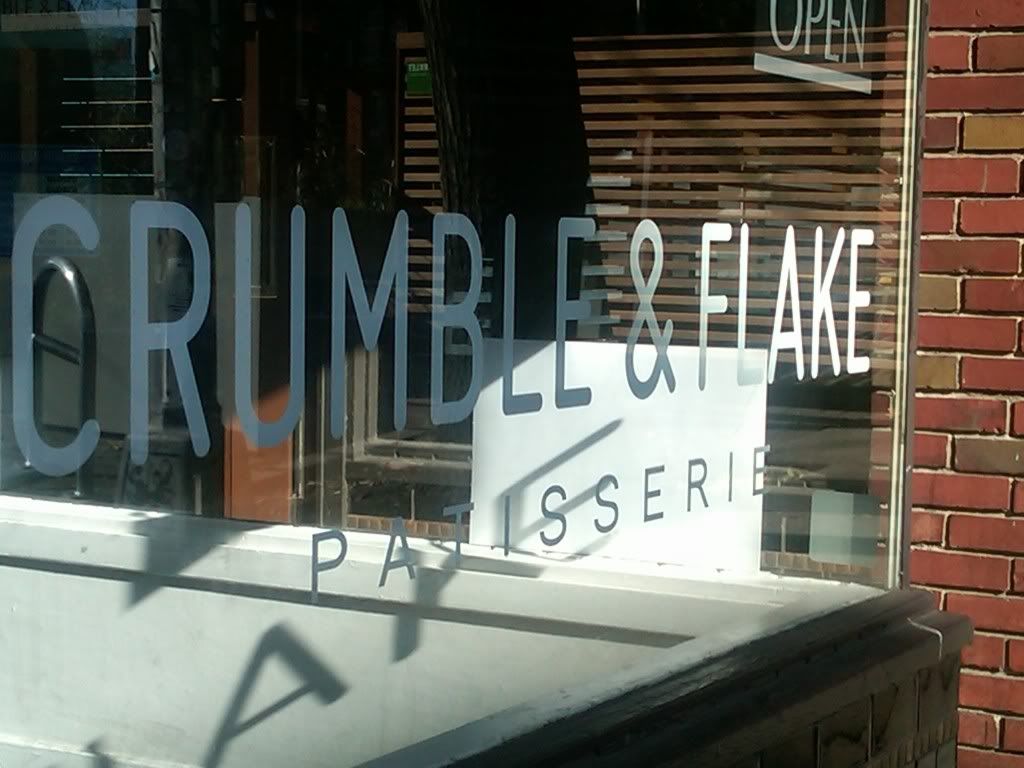 So I'm probably the last person to finally try the yummy treats at Crumble & Flake. I have to admit, I didn't feel like standing in line for a croissant, only to find out they have run out. Besides, I'd like to decide on my own if something is truly worth the wait. I had read a few articles and ran across Facebook posts raving about Crumble & Flake. Well, the rumor are true!!!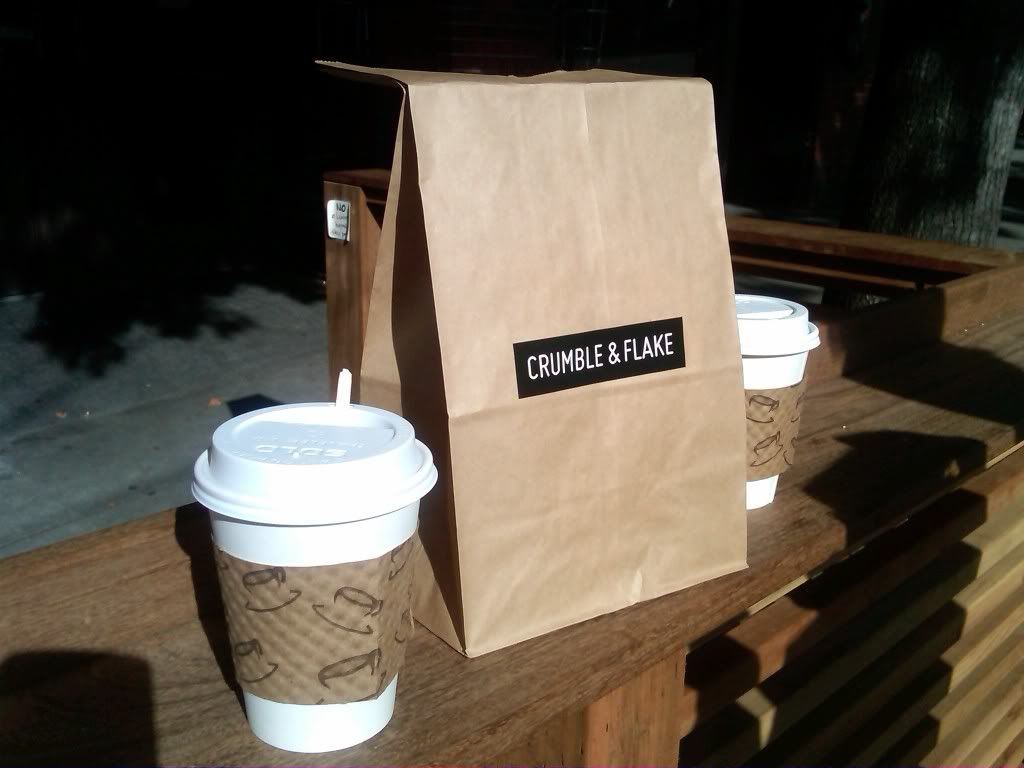 Every crumb and flake I devoured was delicious. John got the Pistachio Croissant and I ordered the Goat Cheese and Fig, both delicious. One bummer is there is no seating, however, right outside is a Parklette. No kidding! There is a little deck that has a few plants and a little place to stand and enjoy the view.
So, as long as I won't need to stand in line, too long, I'll be back.