I took a long break from baking, but I'm back. I work in the food industry and from Thanksgiving to New Years Day, personal time is very limited. I've taken all of January to recover, and deal with the flu, but so happy to be baking again!!!
So baking bread, time consuming but very fulfilling. I really love seeing the dough come together, watching the dough rise, and waiting for the final product. Very therapeutic. Here's focaccia from Dorie Geenspan's Baking with Julia.
I have made focaccia before,but I did not let it rise twice and have it rest in the fridge for 24 hours.
The dough was divided into 3 parts, put I oiled bags, then refrigerated for 24 hours.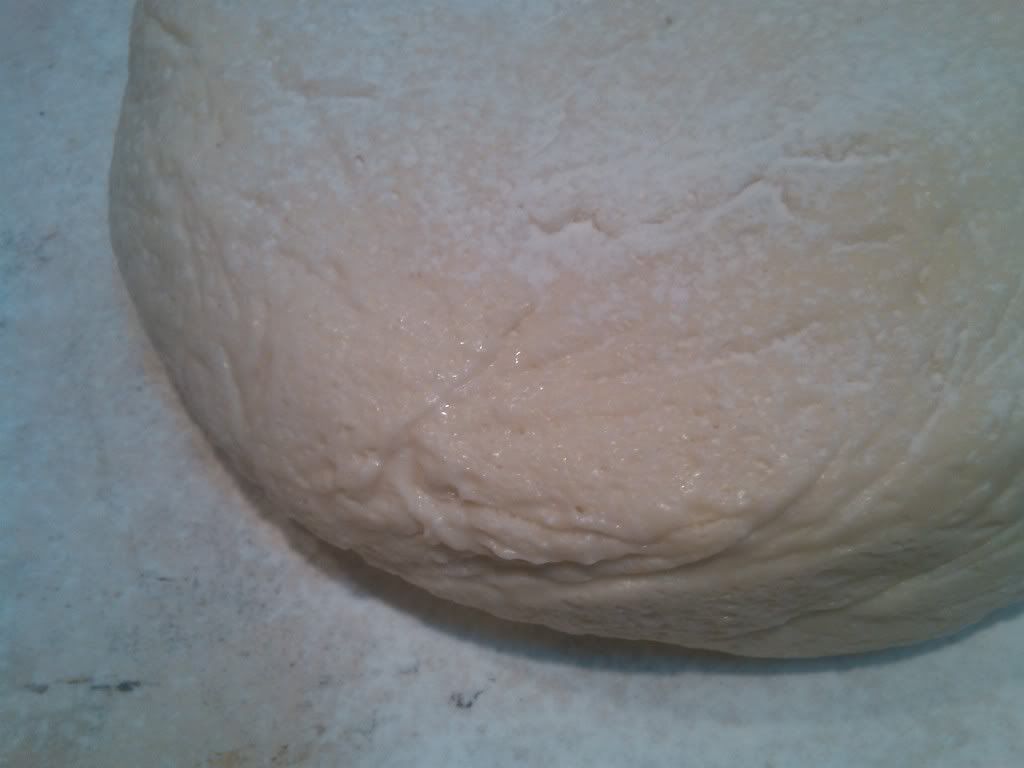 Obviously, this isn't the bread you make in the morning for dinner later that night. OK, before baking, the dough needs to come out and rest on a floured board for an hour. I didn't read the instructions close enough, since I made this on Super Bowl Sunday, so I let the dough rise on my bread stone and since I did not heat my bread stone, I ended up baking the focaccia on a baking sheet lined with parchment. Next time.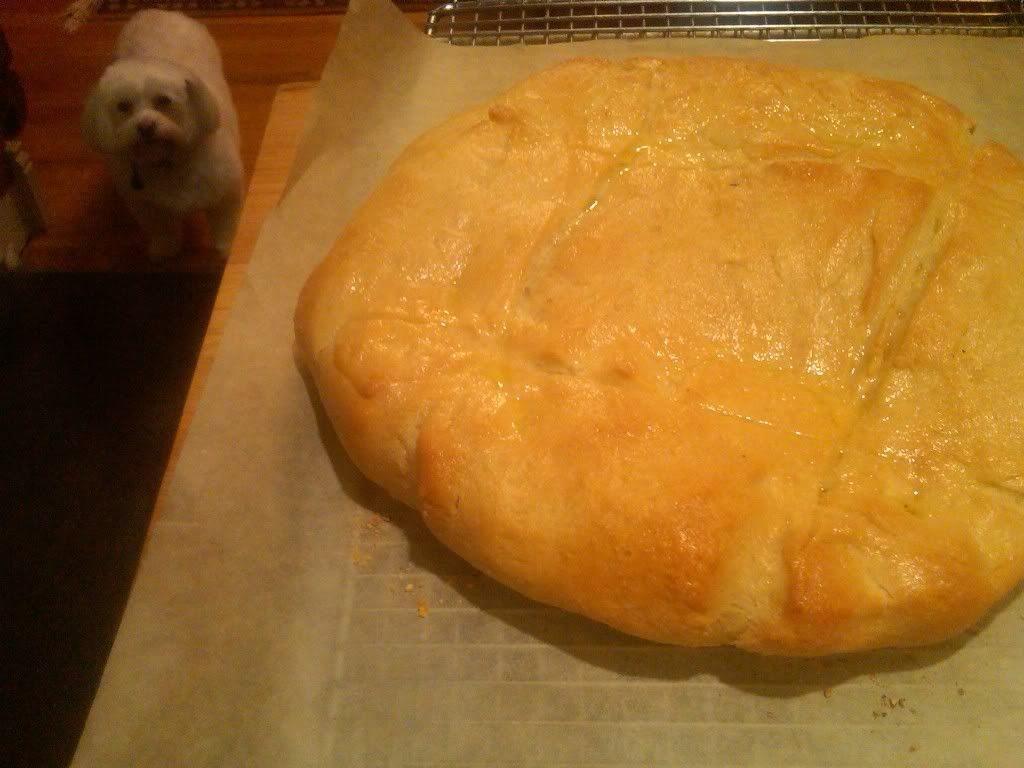 Everything turned out great. I didn't get a super chewy focaccia, and it was crustier than I expected. Regardless the focaccia went great with my penne and bolognese sauce...YUMMY! To see other versions of the focaccia, go to
Tuesdays with Dorie
. Happy Baking!!!