A little over 3 hours in the car and voila, we can be in downtown Portland. I love the close proximity and I really love the food scene in Stumptown. Before you think I'm going to talk about the food cart scene in Portland, I'm not. It's just not my thing.
If I lived and worked in downtown Portland, I might wander down for a quick lunch, but with nothing but time, I prefer to sit and be served. Maybe next time... Every time I go to Portland we stay somewhere downtown so we can ditch the car and walk. After dropping off our bags, we headed over to Little Bird Bistro. The decor is very casual and relaxed with a hint of French Bistro. We arrived a little early, but it was Sunday, so we didn't expect to have any problems getting a table. We were lucky to get a table, but the place was packed shortly after we were seated.
OK, great cocktail selection
and a new favorite for me! For dinner, he got the Daily Fish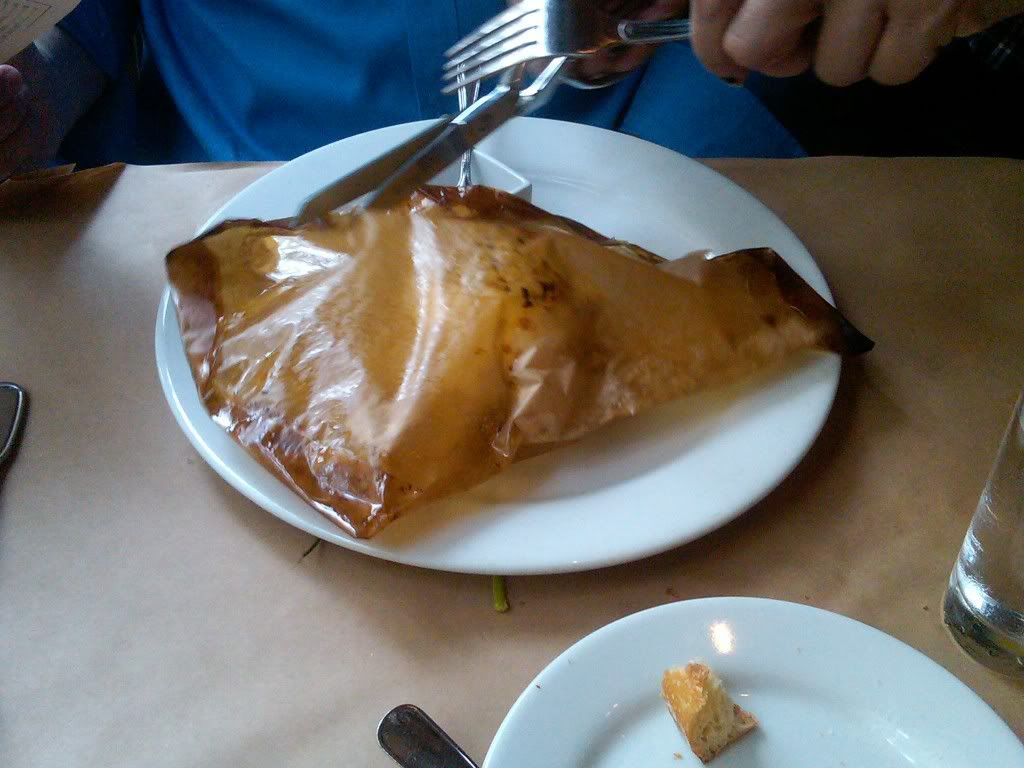 . Very fancy and very good.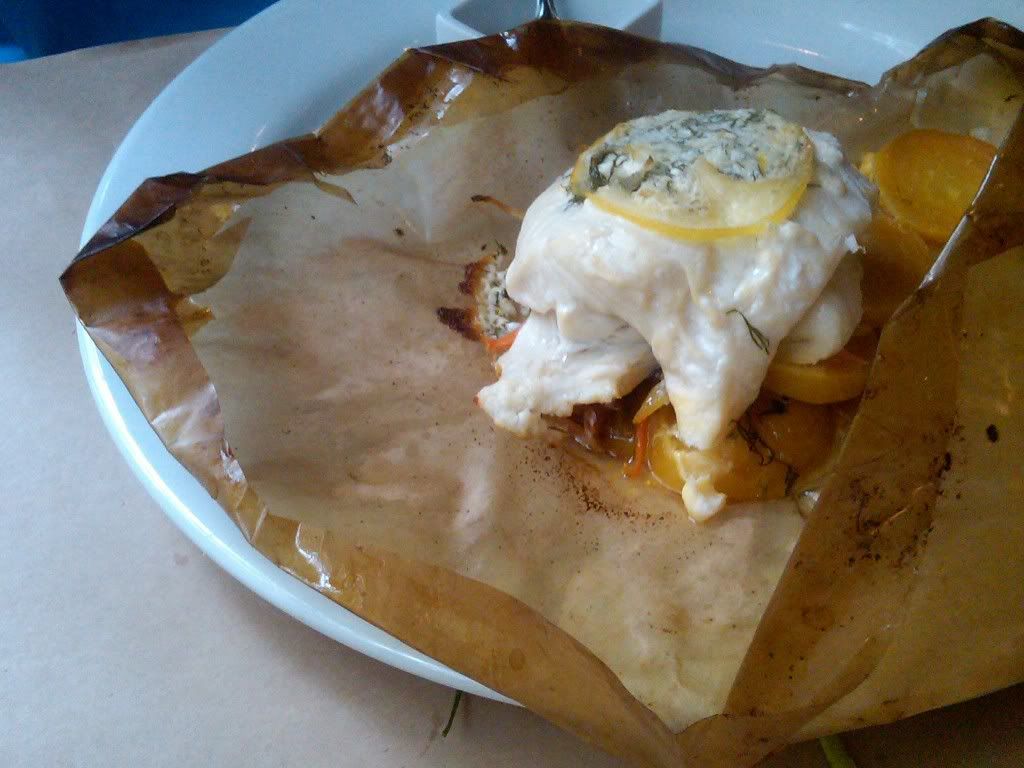 I intend to go light, hmm, so I ordered the Truffled Gat Cheese Gnocchi, braised hanger steak with wild mushrooms and onion. I paired that with the Caramelized and Gazed Peaches and Padron peppers...YUMMY!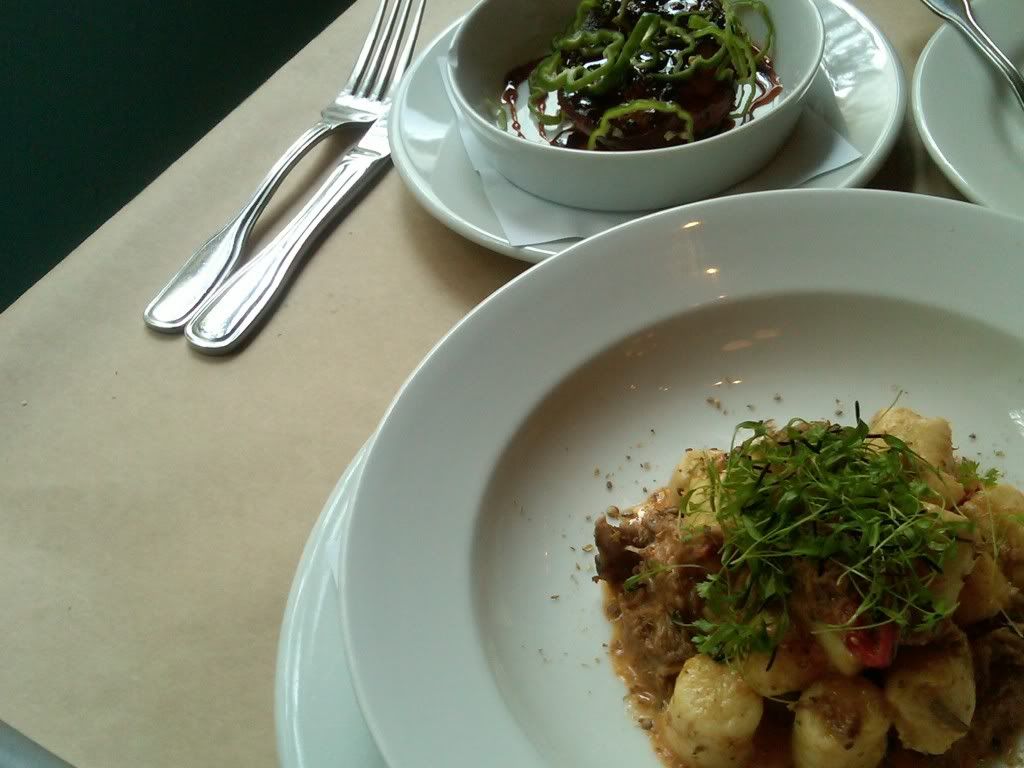 So with everything delicious so far, I could not wait for dessert. We decided to share the Blackberry Crepe Suzette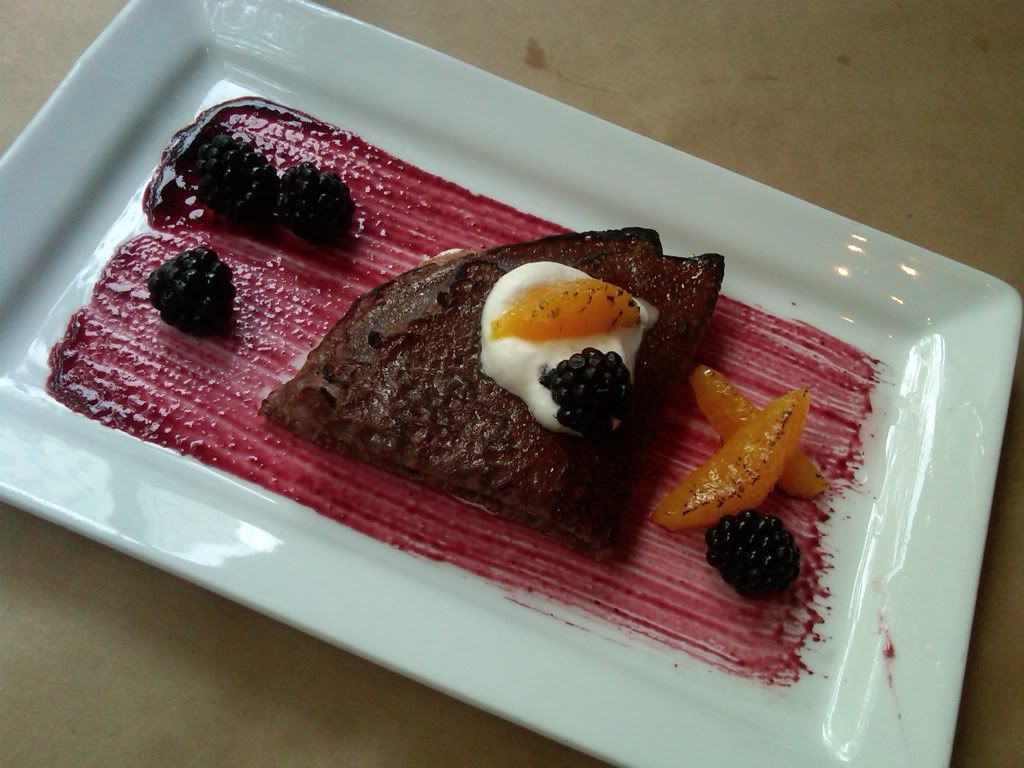 not so great. The crepe was served with brûléed, or rather charred, oranges. disappointing. OK, so this is what saved the meal...
I LOVE Macrons!!! These Yuzu macrons were delicious...seriously...YUM! As we were leaving, we saw the macrons they were making for the next day...OMG! So cute?
The following day, I was meeting a friend for breakfast. A couple steps away from my hotel, at Hotel Lucia, where I've stayed before, was Imperial. I was happy to see a cool, modern restaurant had taken the place of the former Typhoon. I vowed never to stay at Hotel Lucia again, because the lobby smelled like Chinese take-out. Anyway, Imperial, I love a good breakfast place. The Semolina Corn Cakes were highly recommended, so I ordered them and I loved them!!!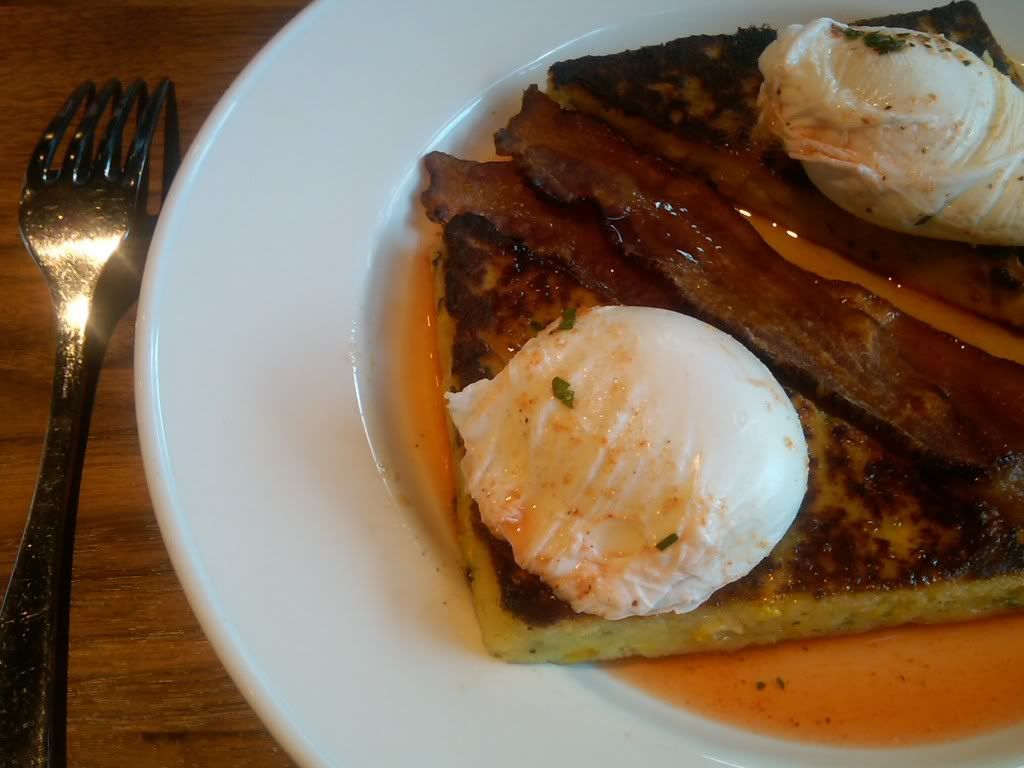 I wasn't expecting to like this as much as I did, but the corn cake, bacon, hot sauce, maple syrup and perfectly poached eggs were delicious!!! So good in fact, that I may stay at Hotel Lucia again.