OK, another great weeknight dinner from
Around My French Table
. Thank You Dorie Greenspan! I wasn't able to complete my recipe for last week, even if it was a non-cook recipe, because I was traveling for work. However, even if this was a catch-up week and I was super busy, the sausage-stuffed Cornish game hens were a snap to prepare. The only thing that took a long time was waiting for the birds to defrost.
The recipe required very little prep, chopped onions, garlic and parsley. I used mild chicken Italian sausage, bought bulk, so I didn't need to deal with the casing. I didn't have bread for the stuffing, so I used Panko bread crumbs. After I cooked the stuffing, I put it all in the seasoned and oiled game hens. Into the 425 degree oven, then I used the side-side-back method for roasting and "viola!". Delicious!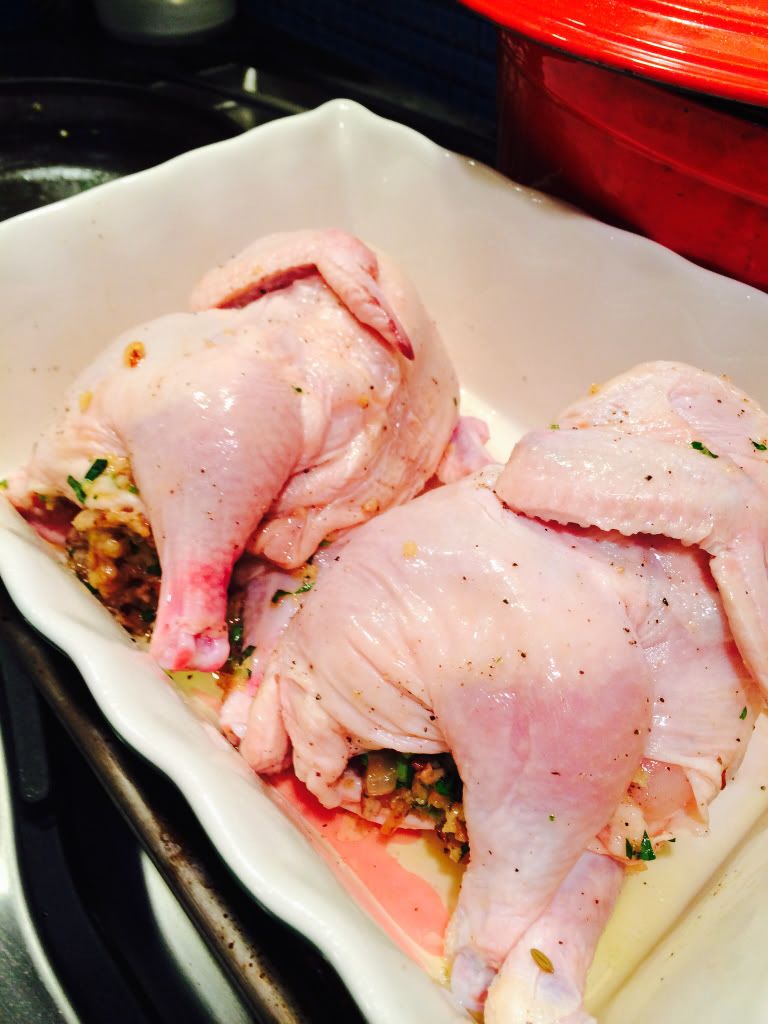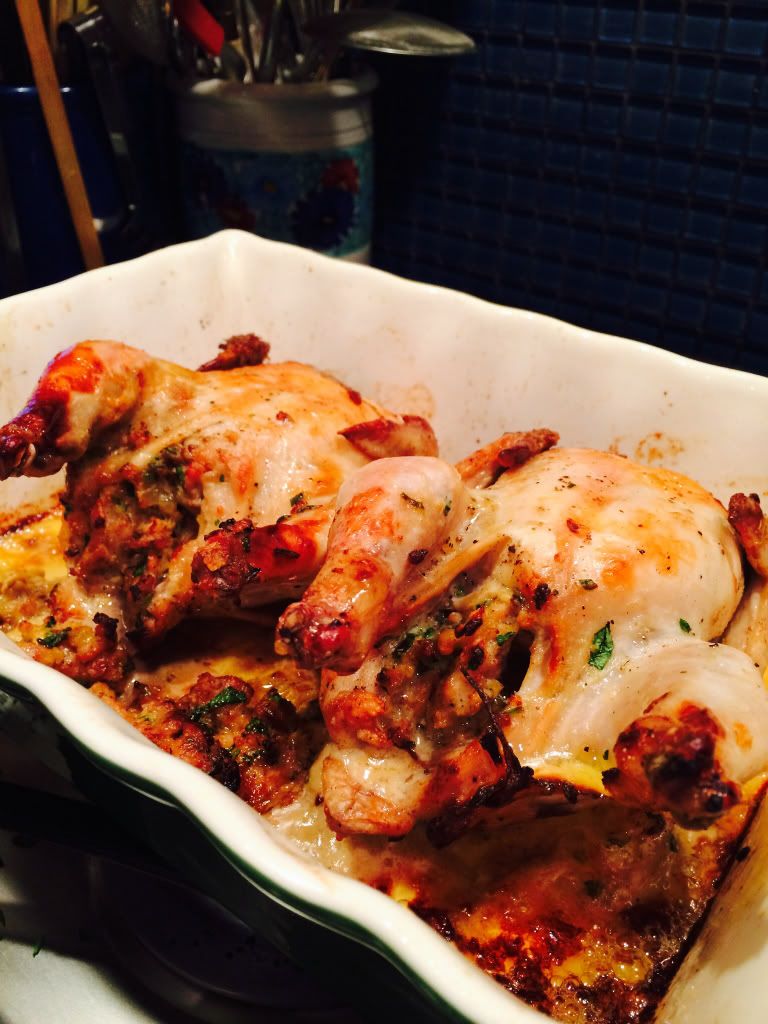 I hope the other Doristas enjoyed this as much as I did! Click
here
to find out.
I served my hens with roasted sweet potato and creamed spinach...YUM!