Add caption
What would I do without Dorie Greenspan? Well, I would waste a lot of time online checking out a lot of recipes that don't work...seriously! Anyway, with the rain making it's way back to the northwest, I may be abandoning many of my favorite eateries and enjoying more meals at home.
I have spent most of my life in the food and beverage industry and you'd think the last thing I would want to do is cook. Well, you are wrong, cooking is my therapy. Slicing, chopping, sautéing, simmering...I love it.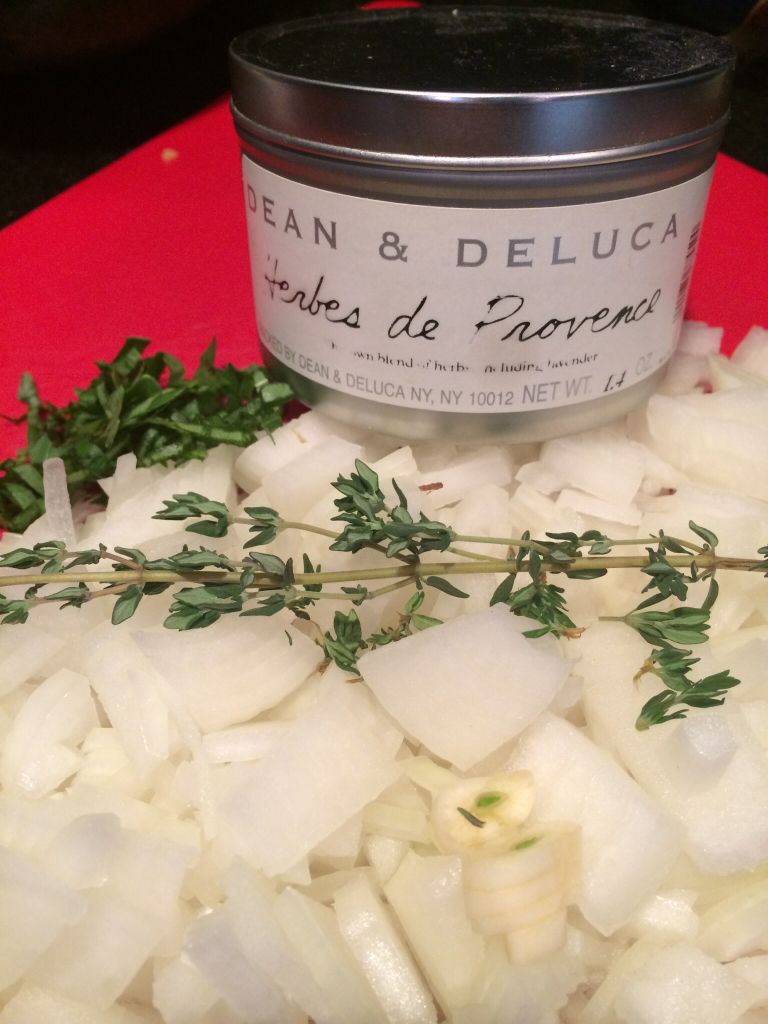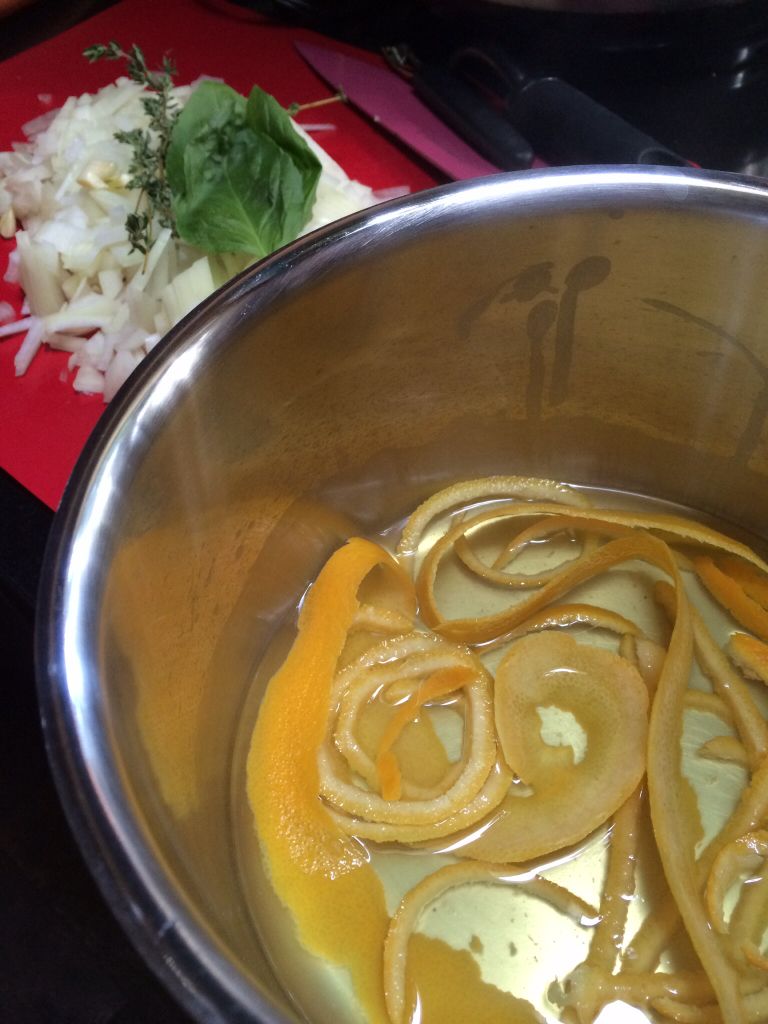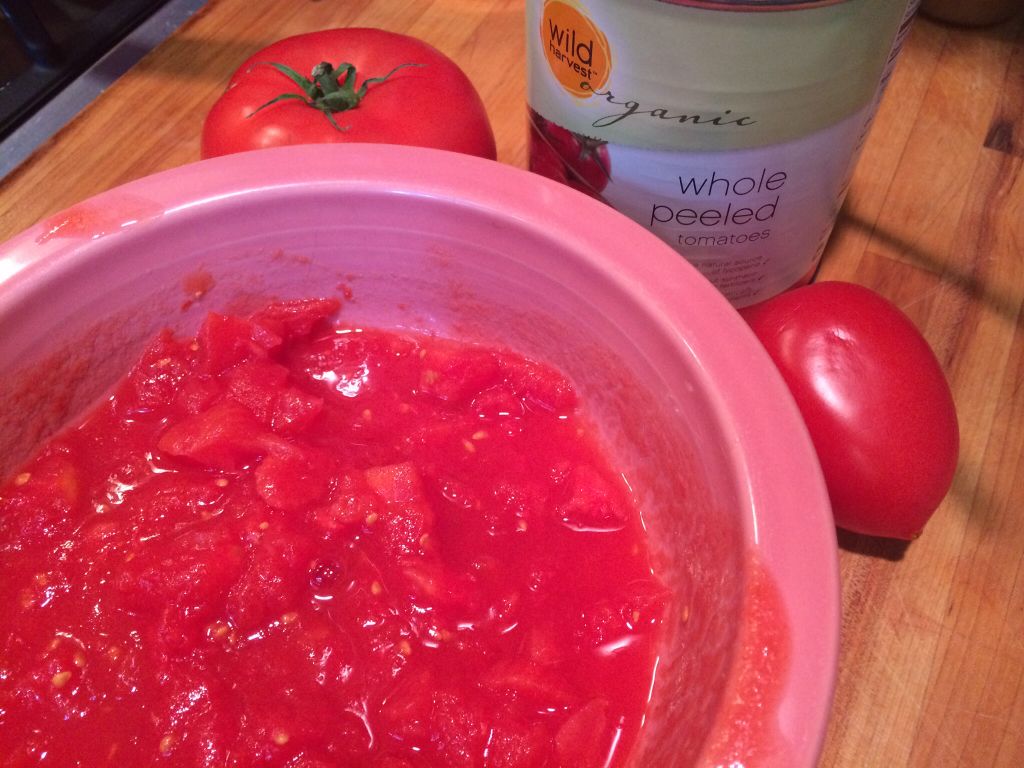 The Dorie recipe for this week is Osso Buco a L'Arman from Dorie Greenspan's "Around My French Table". I had to change the process a bit, because I had to go to the office and I couldn't babysit the pot while the Osso Buco was braising. After preparing everything on the stove, I assembled everything in my slow cooker, starting with a little of the tomato sauce on the bottom, then the veal, then more tomato sauce and the carrots on top.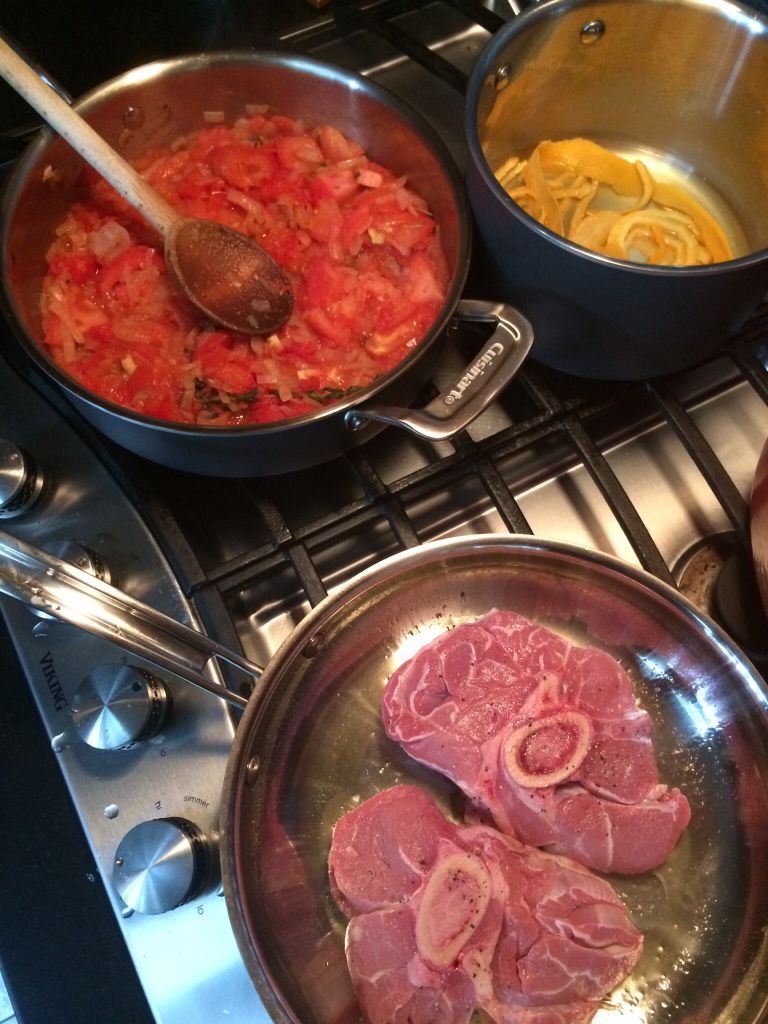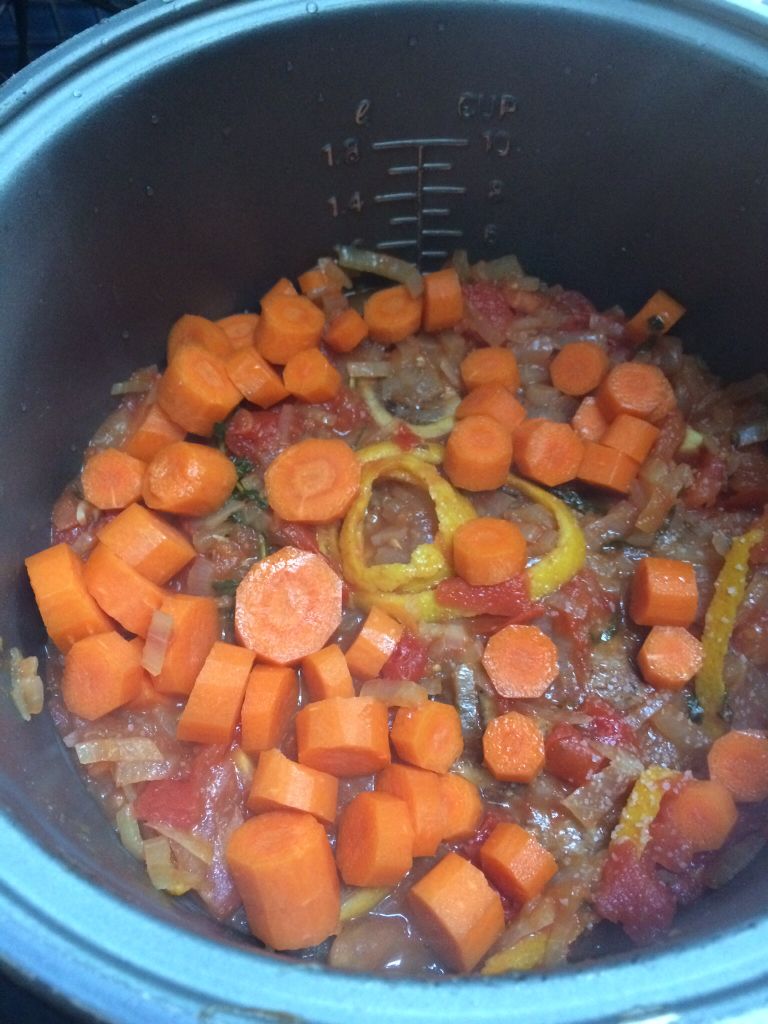 Turned out great. Tender and the flavors were a perfect balance of salty, citrus, herby, meaty...YUM!
I took Dorie's "bonne idee" and made the Orange-Basil Gremolata and the Orang Rice Pilaf to go with the Osso Buco and a lovely glass of Bordeaux!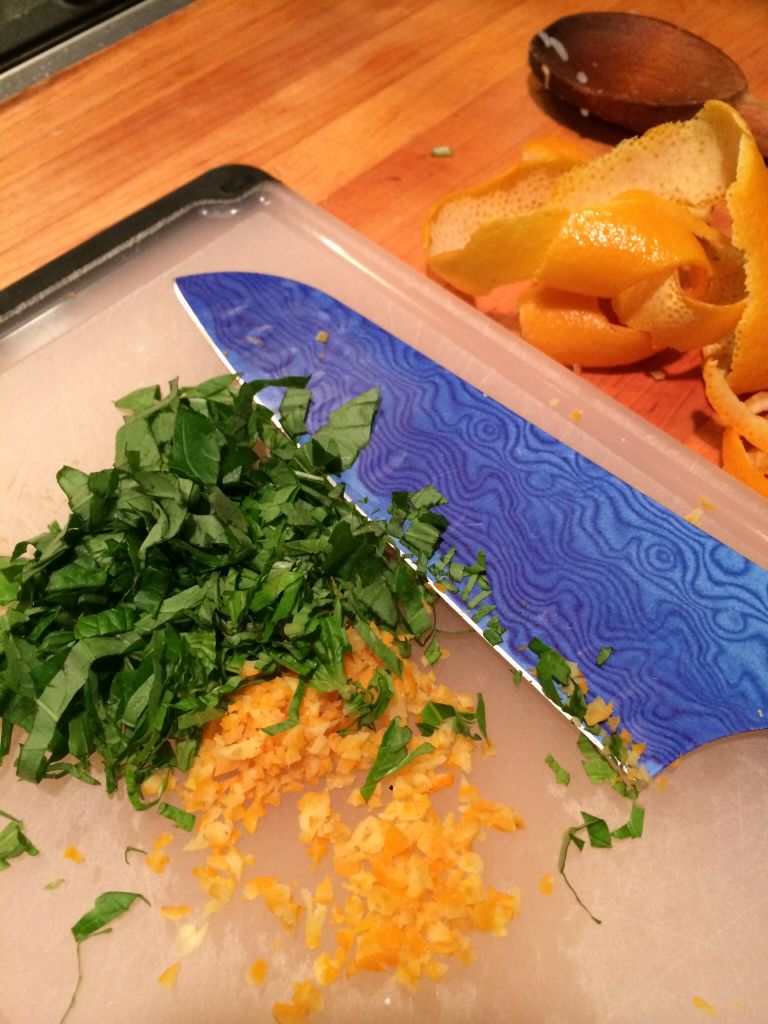 DELICIOUS!!!
To see how the rest of the Doristas at French Fridays with Dorie made out, click
here
.