You may not know this, but I had a bad experience with mussels years ago and as much as I want to eat them, I don't. The recipe selected for French Fridays with Dorie is the curried mussels. I knew I would be skipping this one. However, I told my husband about the recipe selection and he said, "I want mussels!". Well, I did not buy mussels and I had no intention on making dinner. We headed to
99 Park
, in downtown Bellevue.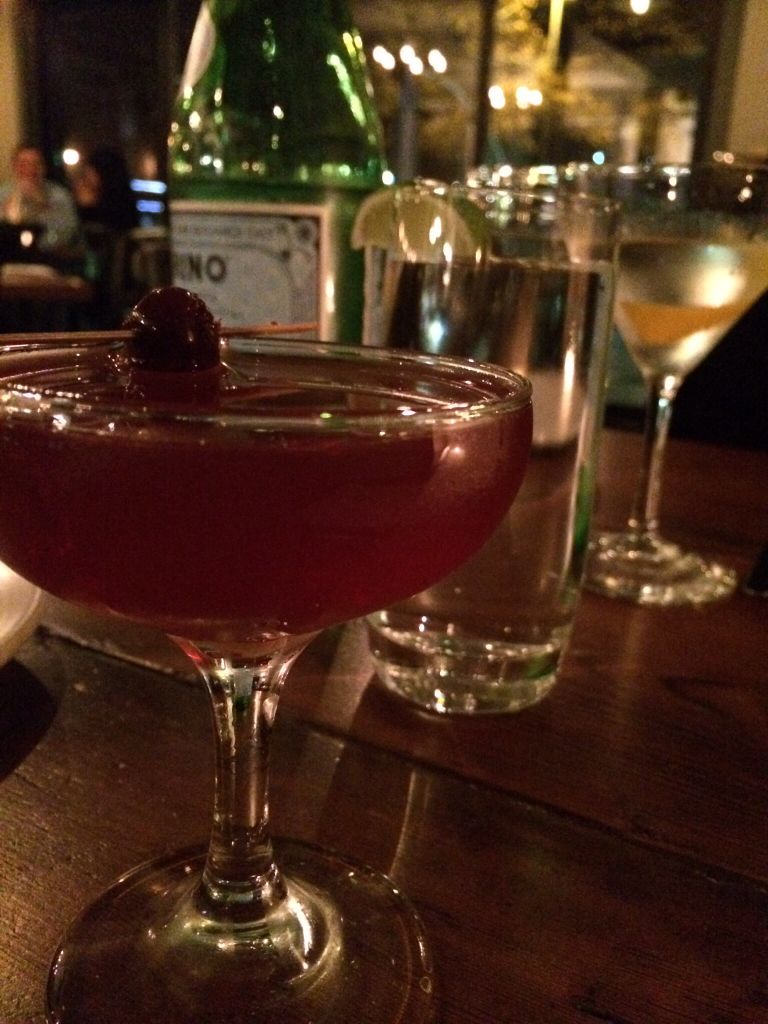 After ordering a Manhattan-like cocktail, the
Meydenbauer:
Bourbon, Demerara Rum, Amontillado Sherry, Kirsch, Absinthe ($11.00)
and after a brief glance at the menu, my husband found clams and mussels and panang curry...wow, what a wonderful surprise!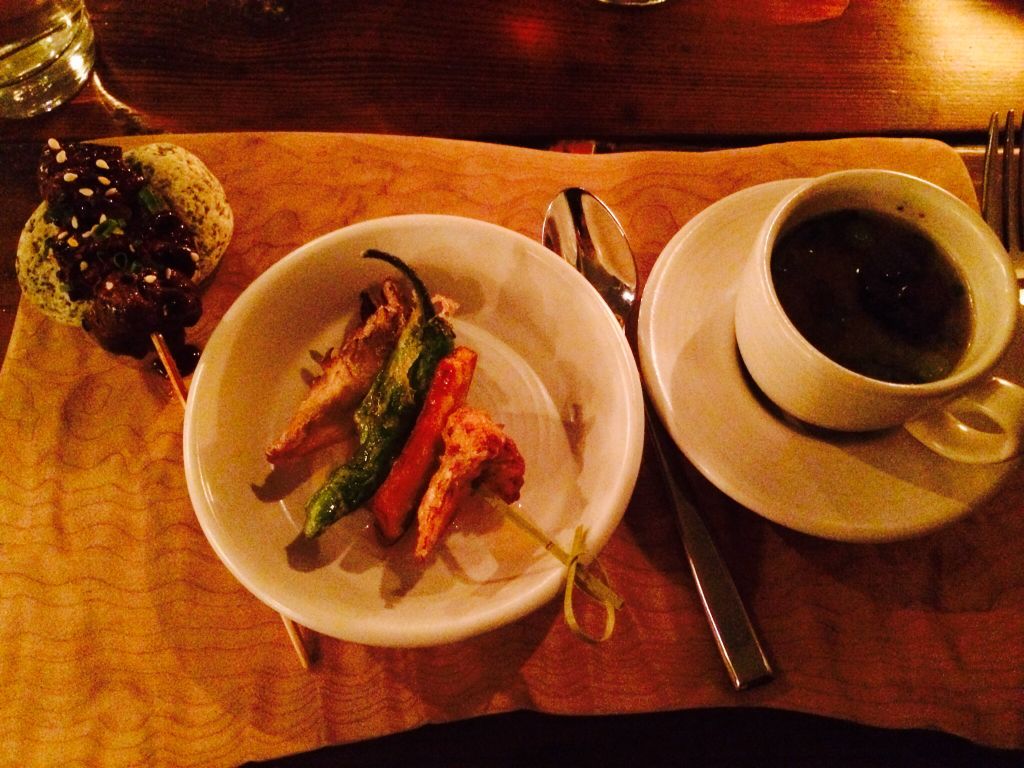 We enjoyed deviled eggs and caviar with our cocktails, then we were presented with an amuse Boucher from the chef. What a lovely treat of grilled waygu beef, tempura schisito peppers, and miso with seasonal vegetables...mmmmm!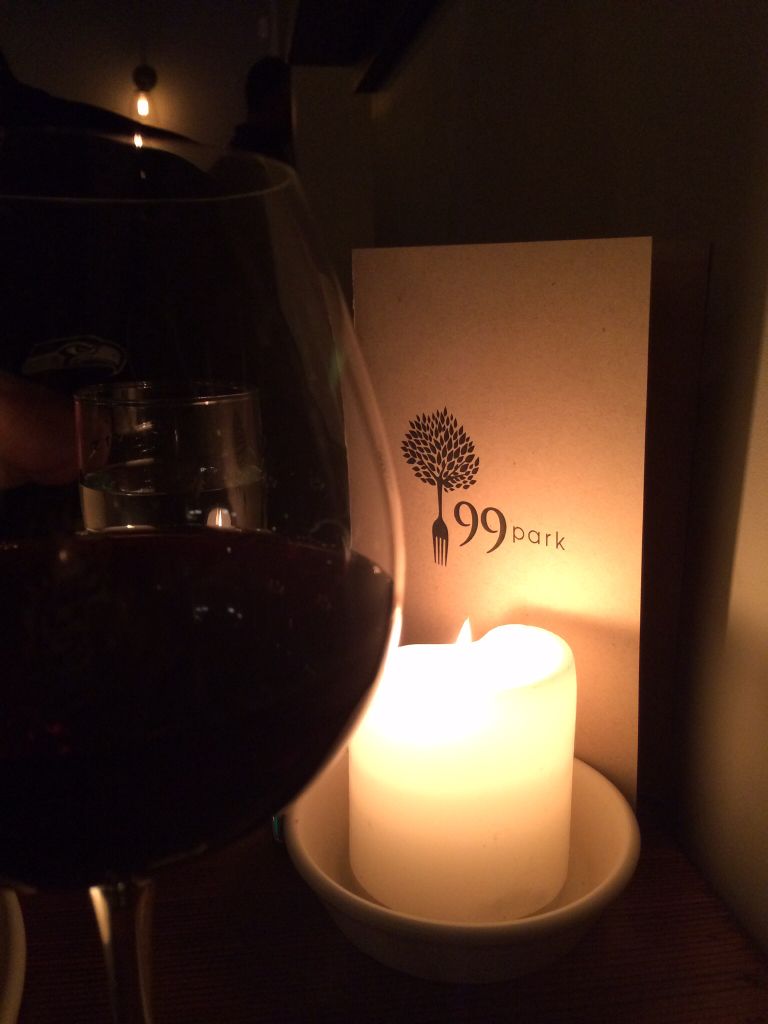 I opted for the
Selection of charcuterie

traditional accompaniments ($19.00),

Macrina seeded brown bread

whipped honey butter, sea salt ($4.00)
and a glass of Pinot Noir suggested by the general manager. My husband had the
Taylor shellfish clams and mussels

panang curry, sweet potato, thai basil, toast ($21.00) and a side of

Belgian truffle frites ($9.00).
He paired his entree with a local Sauvignon Blanc. I tried one clam...delicious!!!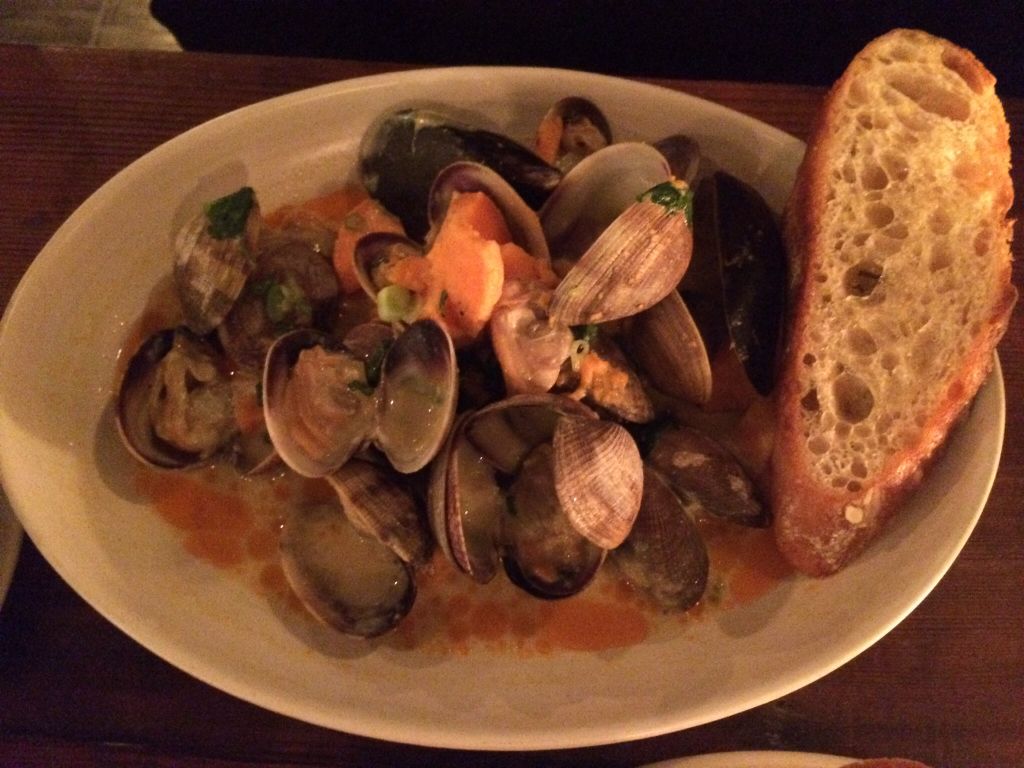 Before We finished off the meal with
Lemon ricotta cheesecake
fig compote, pomegranate seeds, candied ginger ($12.00) and a perfect Sauterne.
This was my 4th visit to 99 Park and probably the best. Every table is a good table, great service, nice beverage selection and the food, even if the menu is "all over the place" is fantastic! If you ever go there and someone you know says , "I didn't like the food", "unfriend" them on Facebook and stop following them on Instagram! If you want to see how the recipe in Dorie Greenspan's Around My French Table, click here.