Yikes, Yeast! Although I can't stand the thought of baking with yeast, I might be over it. Well, I recruited my husband to assist, so I could get over it. Yes, I had to go there. For some reason, my husband reads a recipe, sees "yeast" and could care less, but I freak out.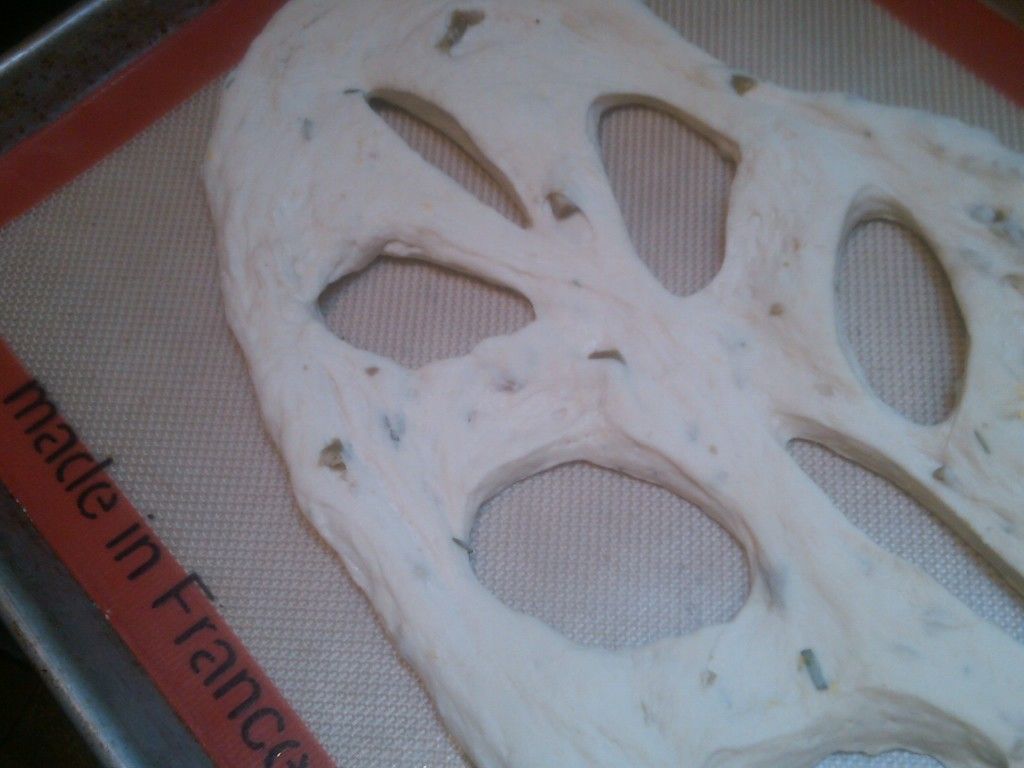 OK, no joke, this recipe is super easy. No problem following the recipe and ending up with an awesome and delicious loaf of bread.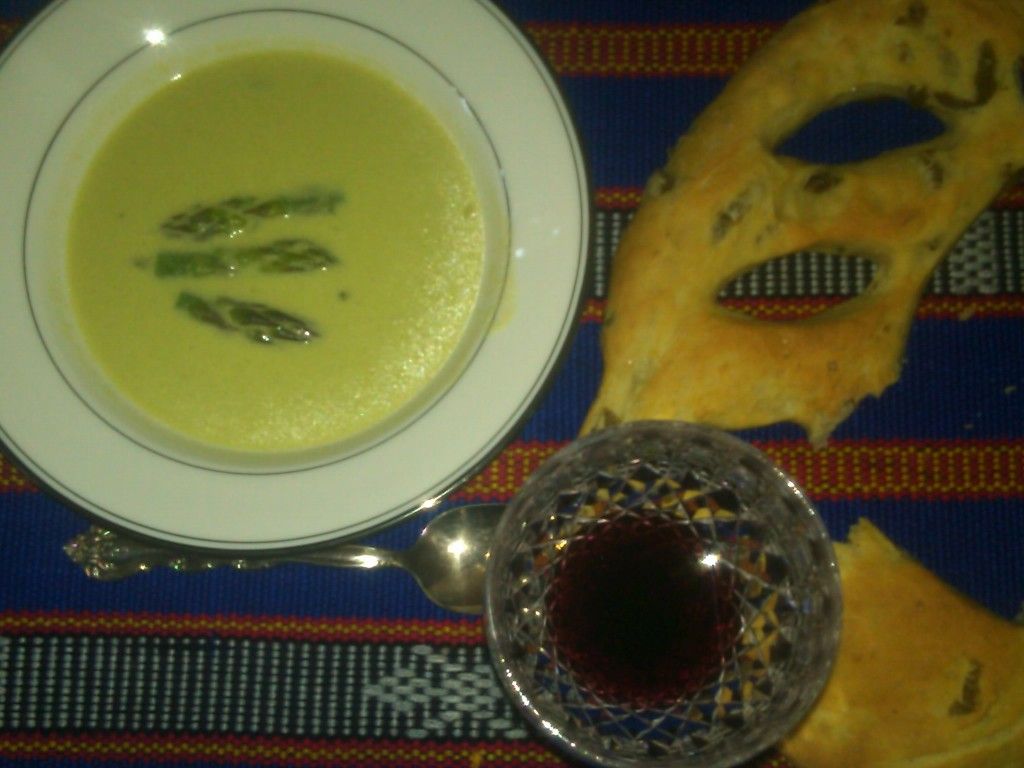 My husband made a delicious cream of asparagus soup that we served with the Fougasse and a nice bottle of Cabernet Sauvignon...mmmmmmmmm!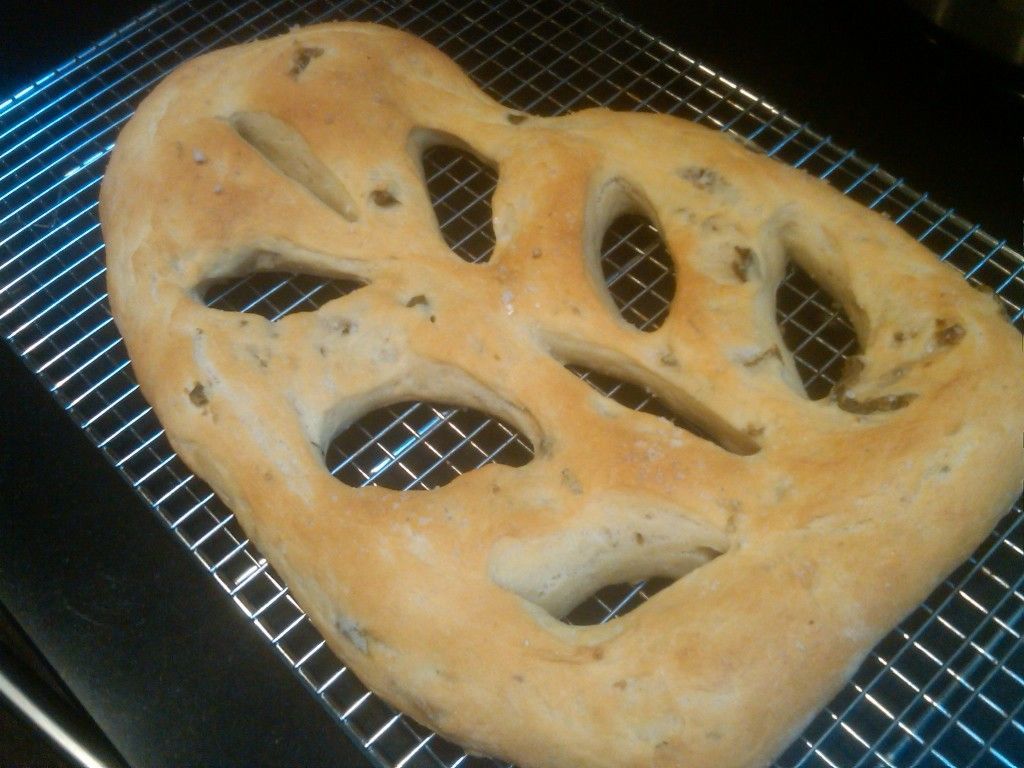 I saved half the dough in the freezer for another time and it was great for a second time!!! The recipe is from Dorie Greenspan's Around My French Table. Go buy a copy, or borrow my book. I made this a while back, but didn't post, to see how others faired with this recipe, go to http://www.frenchfridayswithdorie.com/?p=1055