Delicious and that is all!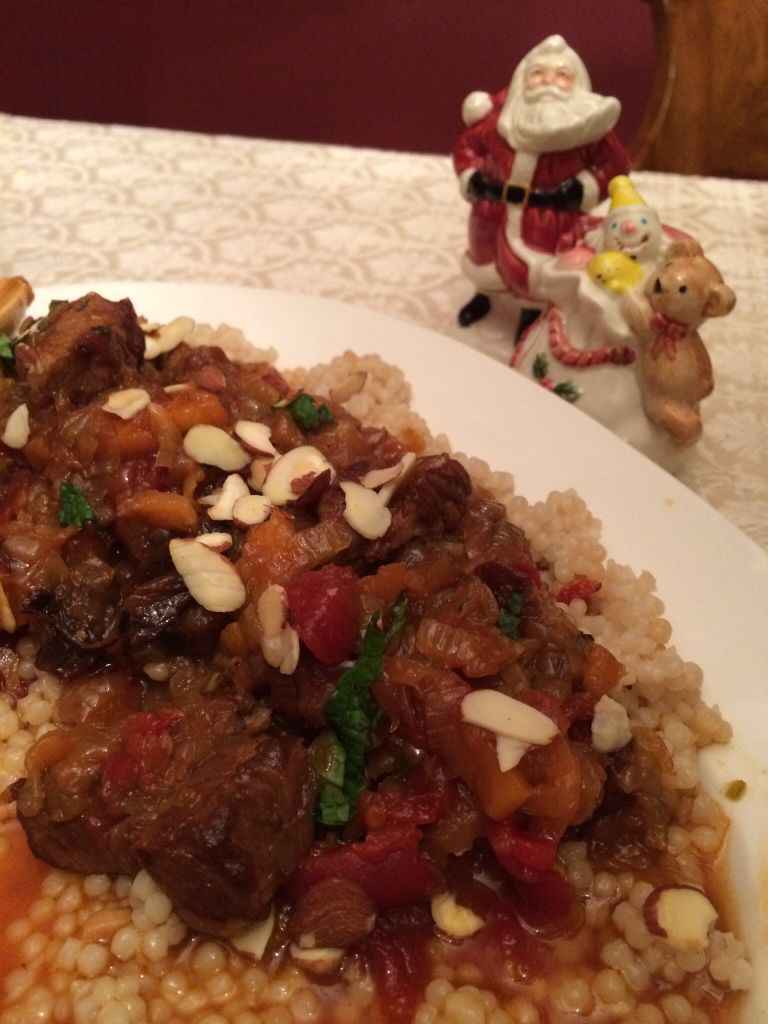 This time of year, I am lucky to see daylight and days off are very few. I had every intention to make lamb tangine on Friday night after work. I bought all the ingredients, sadly, I did not read the directions. I did not prep any of the ingredients, so at 7:30 pm when I got home, I was looking at 2 plus hours before seeing dinner. No. Too tired and hungry. We out for pho.
Ok, this morning I read through the recipe and tonight we enjoyed a delicious lamb & dried apricot tagine with couscous and Las Rocas, Spanish blend, wine...yum! The recipe for the tagine can be found in Dorie Greenspan's
Around My French Table
. To see other versions of this delicious treat, click
here.