Simplicity...something we need more of in life. Tartine de Viande des grisons...simple and delicious! All you need is grilled bread, dried beef (I used prosciutto), olive oil and walnuts.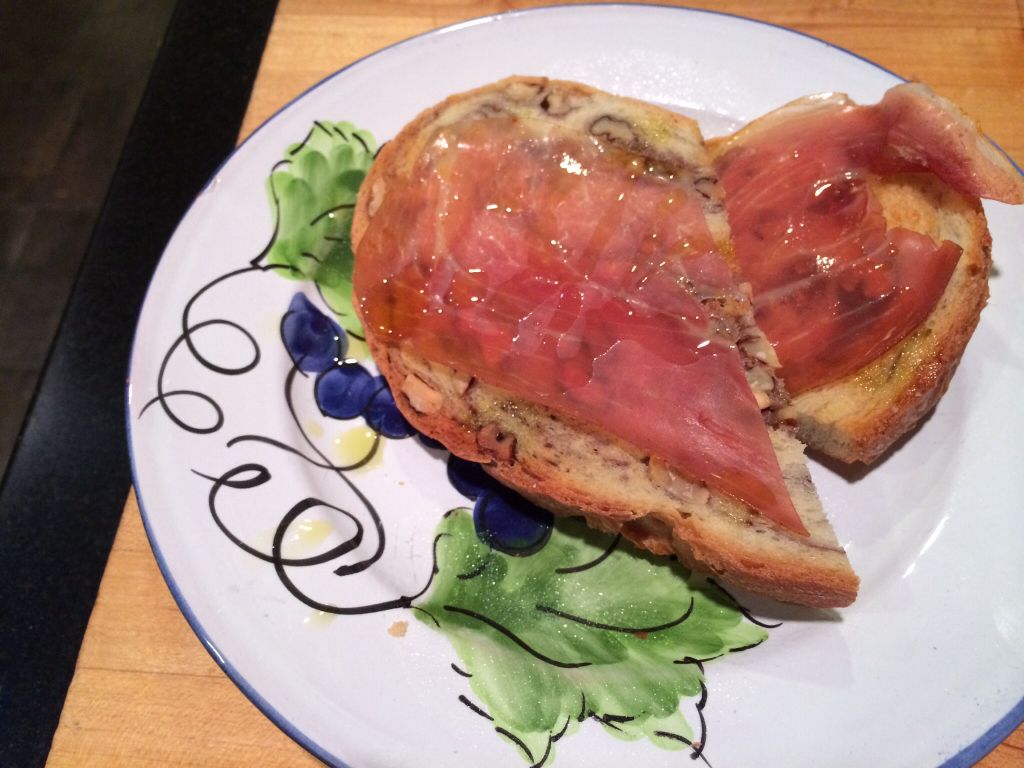 I spent all last weekend baking walnut bread, so I cheated with this recipe a bit. Instead of using a country bread, which my walnut bread dough was, I used my walnut bread. The recipe called for walnuts on top, so essentially, same ingredients, different assembly.
Thank you again to Dorie Greenspan for reminding us, life is too short, cherish and enjoy the simple things! To see the recipe I loosely followed, get a copy of Dorie Greenspan's
Around My French Table
, and to see how the Doristas at French Fridays with Dorie, FFWD, made their versions, click
here.