I love pho! No joke. I always order the house special at pho places. I'm not afraid of raw beef, tendons or tripe. I love, love pho! Ok, so a year ago, I suggested to my, then, assistant, "Let's have pho for lunch". She is half Cambodian and half Thai, and her response was, "I'm really picky about pho, my mom makes it homemade". All of the sudden, I did not feel like the authority on pho...insert sad face. We ended up at a vegan Thai place and I never suggested pho to her again.
There are many recipes out their for pho, actually, I just saw a Martha Stewart episode where she featured pho. The broth is key! Water, meaty beef bones, the right spice mix and a lot of simmering. A couple other items that I noticed in several recipes, charred onion and ginger.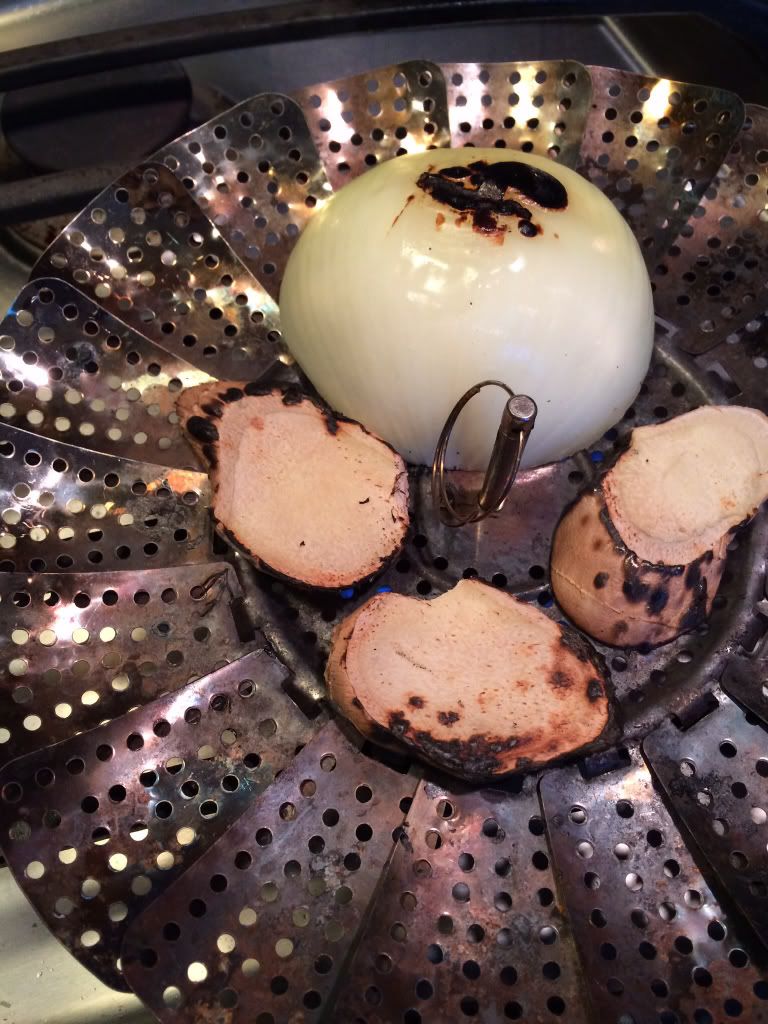 I followed the recipe at Steamy Kitchen, click
here
. This recipe includes the authentic spices and you can use a slow cooker.
However, a super easy version is available at Martha Stewart, click
here
.
After straining out the beef bones, onions, ginger and beef bits, you are left with a great tasting broth. I did not add fish sauce to the broth until I was ready to serve. To be honest, the smell can be a little overwhelming.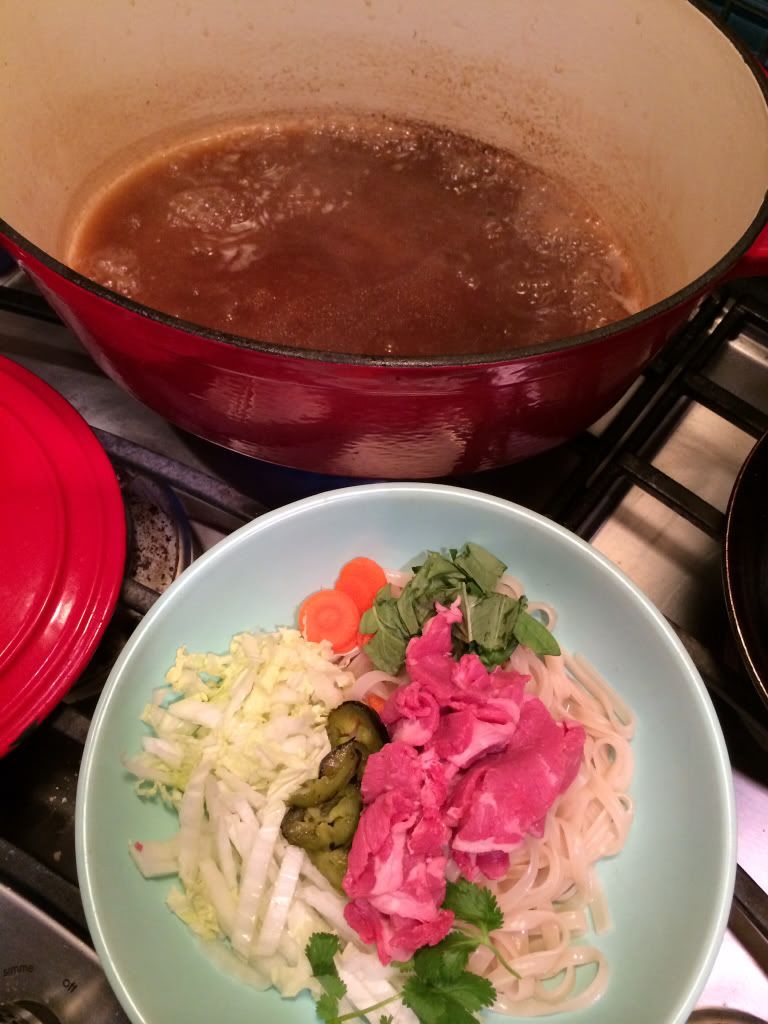 So I texted a picture of my finished product to my former assistant! she responded, "mmmmm. My mouth is watering. Looks delicious,". Yay, I feel much better now! Again I can proudly say, "I love pho!".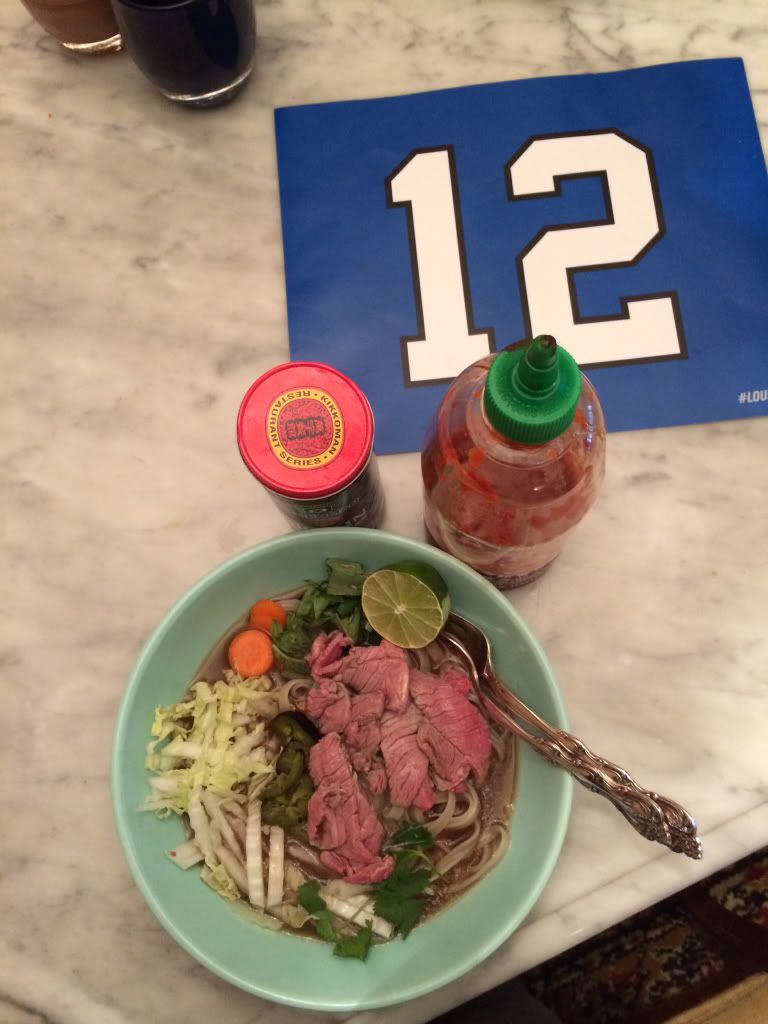 Waiting patiently for the Super Bowl. Go Hawks!