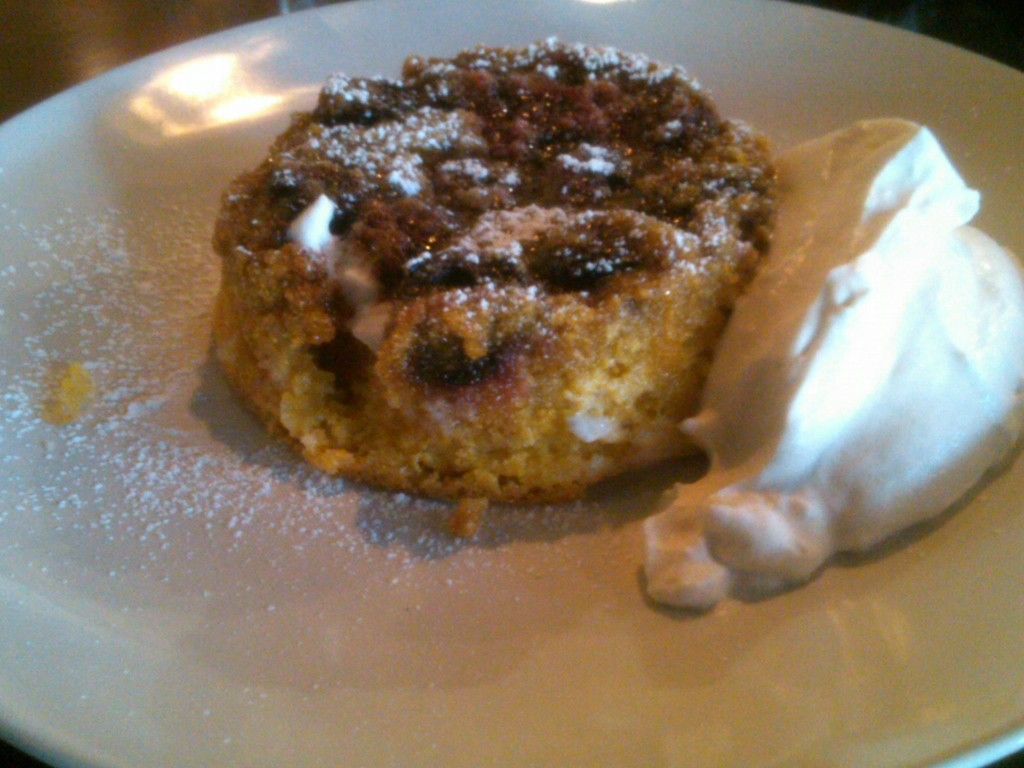 Everyone talks about the pizze, but I am here to say, "Save room for DESSERT!!!" OK, back-up...either get there early or plan to wait a bit, it's worth it. Tell the hostess you can sit at the bar, it's the best seat in the house. Order a cool cocktail or something on tap, start with one of the small plates, my favorites are either the grilled octopus or the Manila clams...YUM! There is always a
Specials
board, creative seasonal items that are always a winner, so pick something off that list too. We always pick the Pizze on the
Specials
board, so I have no idea how the other pizze are like, delicious I am sure.
Here's the deal, don't eat so much so you'll have to skip dessert and a perfect espresso, you will never know what you're missing. I have never been disappointed with the desserts at Bar del Corso. The last dessert I had was the Cherry Polenta Cake...SO GOOD!!!
Go check it out yourself, maybe I'll see you there.