I'll be honest, I only use barley to thicken soup. I love barley in beef stew in the winter...YUM. Lemon Barley Pilaf, I don't know...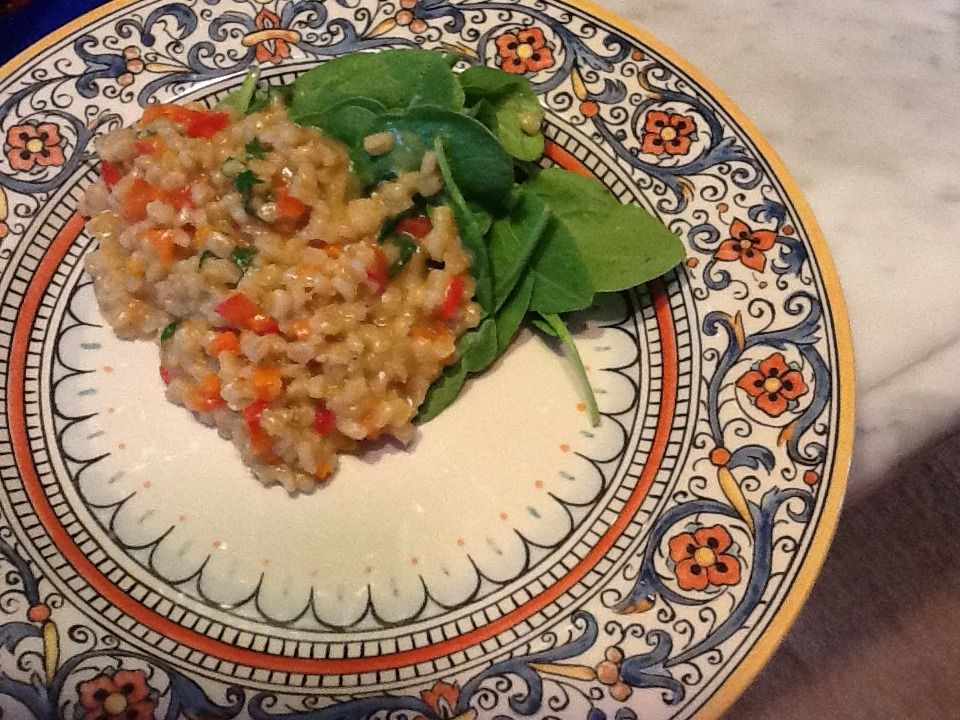 I followed the recipe in Dorie Greenspan's Around My French Table and it was a little soupier than traditional pilaf. I simmered longer and when the liquid didn't simmer away, I cranked up the heat and started stirring. The result was more risotto rather than pilaf. Not sure I'll make this recipe again.
The star of this meal was the Grilled Halibut that my husband made. Halibut is not a first choice for me since halibut can go from great to gross with too much cook time. This time, The Halibut was awesome!!! My husband grilled the fish perfectly and made a sauce with grilled lemon halves then blended the juice with walnut oil and salt brined capers...so GOOD!!!!!
To see other versions of the Lemon Barley Pilaf, go to
French Fridays with Dorie