I haven't posted my French Fridays with Dorie recipe in quite a long time, but I still enjoy making the recipes along side the other Doristas! Click
here
to check out their versions of this recipe.
Well, today is Blue Friday in Seattle, in support of my beloved Seattle Seahawks. I made my soup last weekend after the win over the New Orleans Saints, therefore, I will not post anything red today (SF 49ers colors), so I don't jinx THE HAWKS!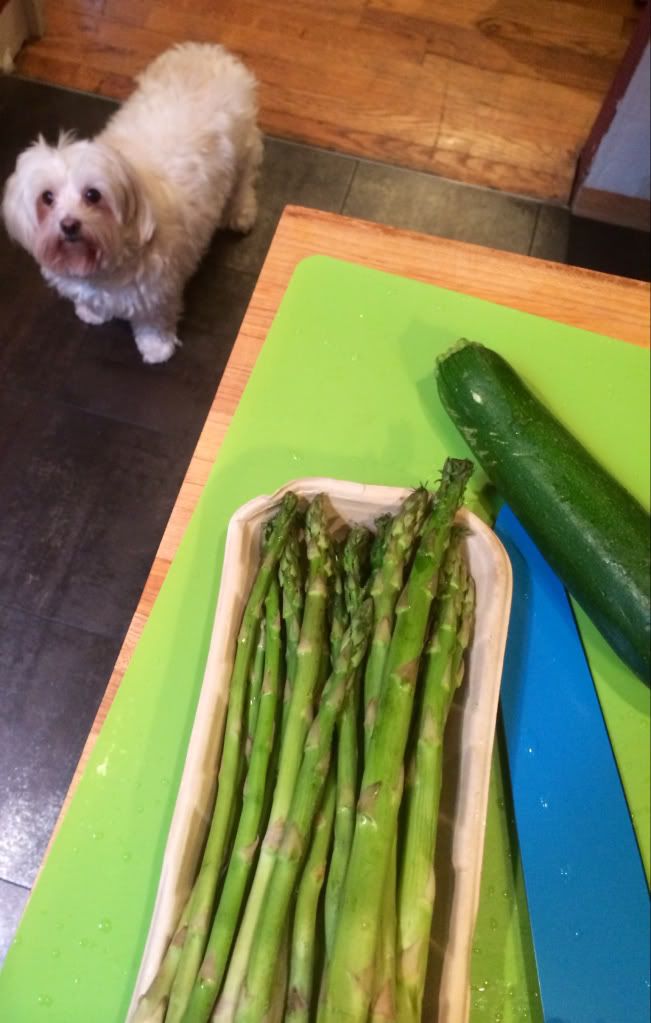 The recipe this week was so simple, I didn't need to go to the store for the ingredients. My soup is really 1 of three that are to be served together, but now that my son has gone back to school, and my husband is not a big soup fan, I picked one.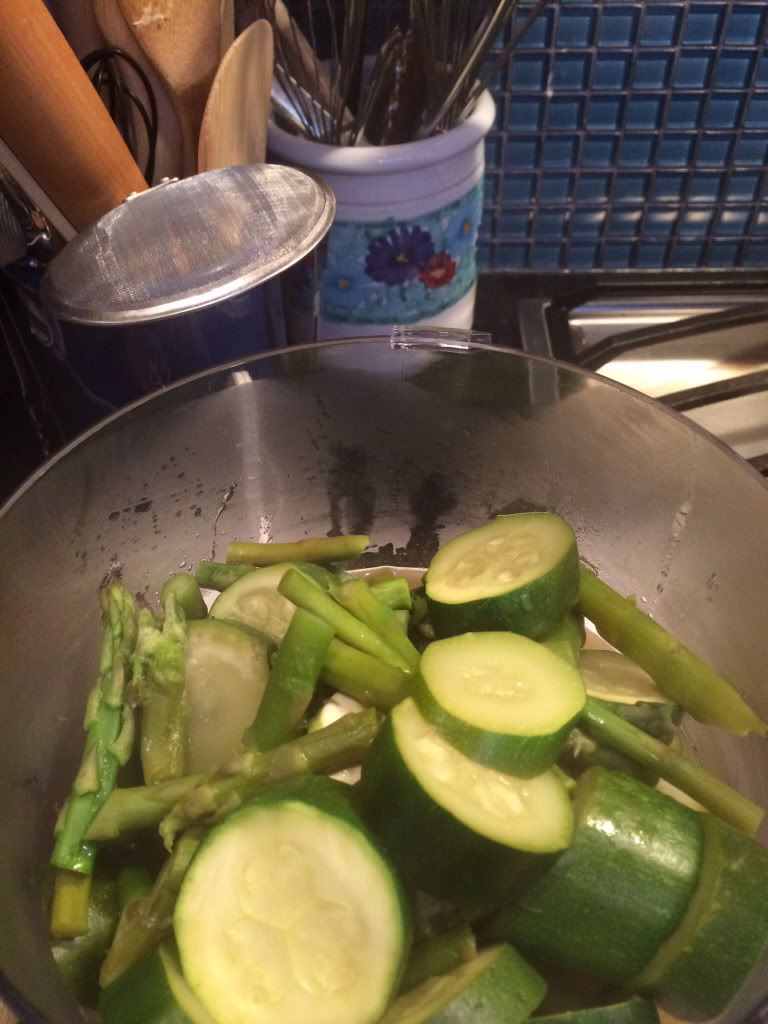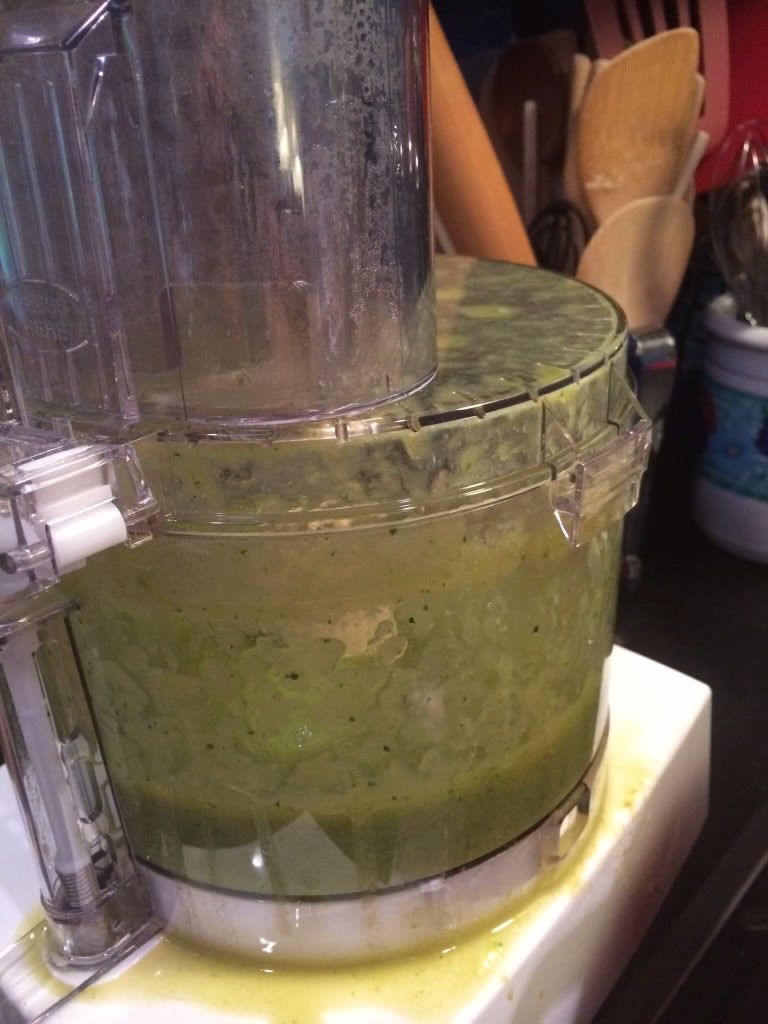 It got a little messy.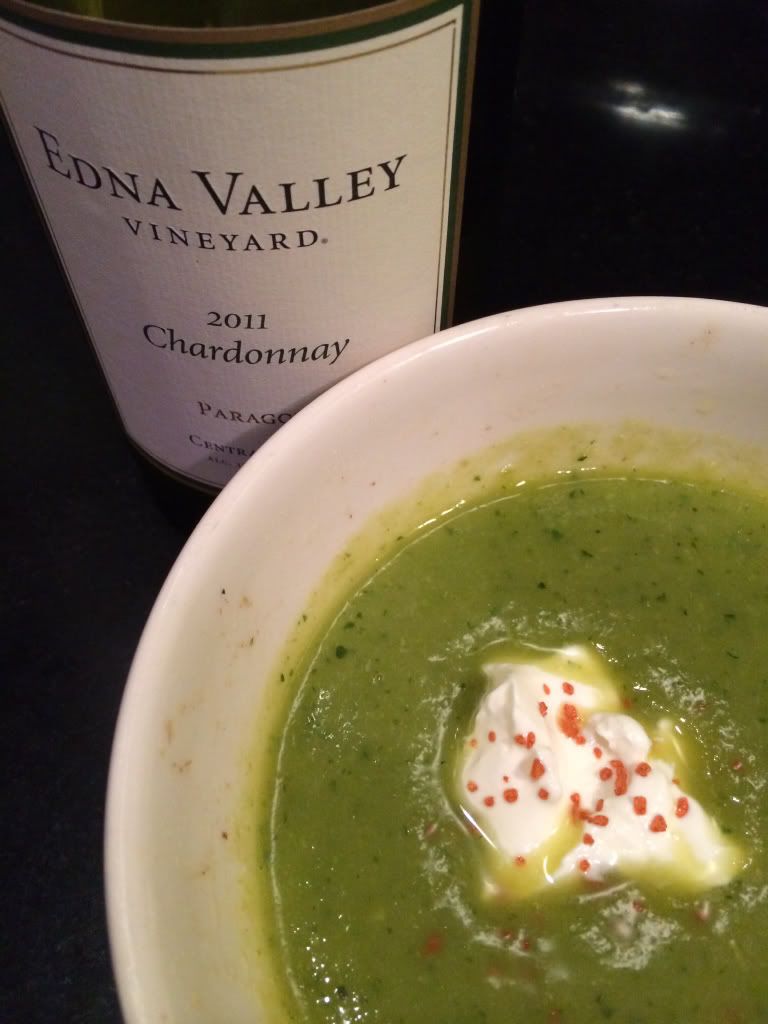 YUM! This made for a lovely lunch...French-style, with wine!!!