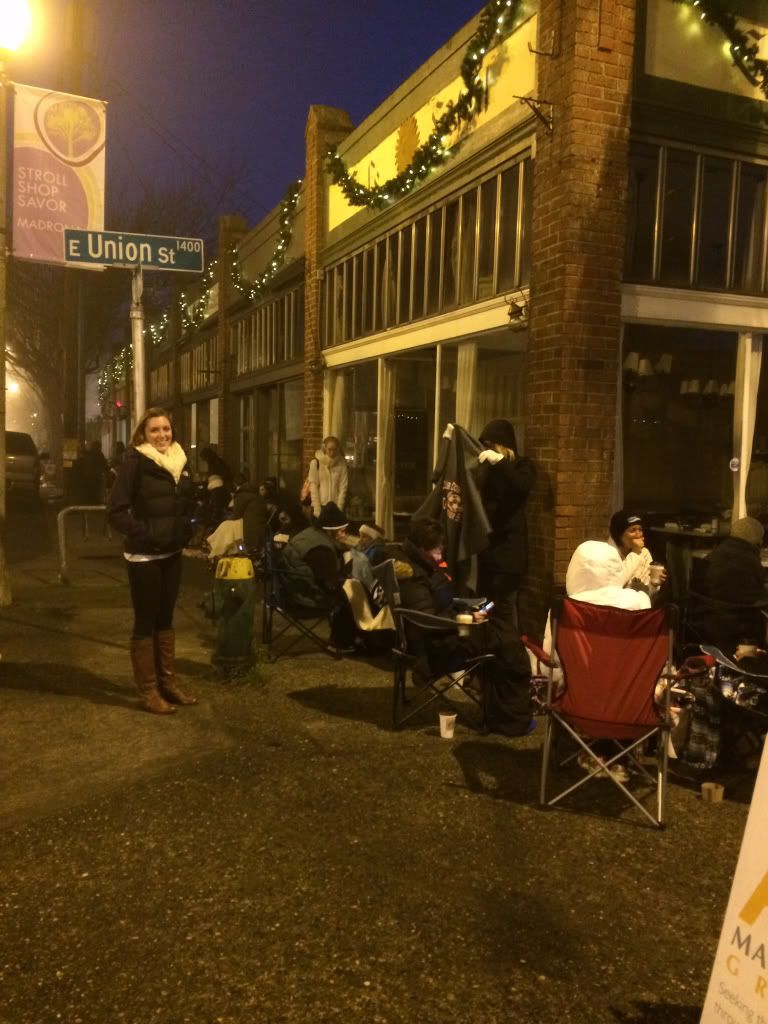 Twice a year in Seattle hundreds of people get in line in the early morning freezing cold to find their spot in line for the glassybaby "seconds" sale. I have a few glassy baby's that I have received as gifts and have given a few to friends. I was a little suspicious of "seconds". Why wouldn't I just get the real glassybaby. Well, at 5 am this morning, I had 3 hours in the freezing cold to think, "Is this worth it?" I don't want to give an enthusiastic, "Yes", because I don't want to give away the big secret, but, "Yes!". Unlike the seasoned glassybaby "seconds" veterans who brought their chairs, blankets and hot coffee, my friend and I came dressed warmly, but empty handed. Oh well, live and learn. I wish I was able to take a picture of the mob scene that we walked into when we got inside the glassybaby store. EEK! it was a crazy grab-fest and we were packed in like sardines. Keep in mind, all this craziness was for a small glass votive. Well, I have to say! I was not planning on buying a "second", but I had already invested 3 hours in the freezing cold, so I may as well get something for my efforts. I bought 6 glassybabys and I love them!!! As I mentioned before! I already had a few at home, so I tried my best to pick colors that would match the ones I already had. So, 3 hours and 20 minutes later, my friend and I had completed our purchases and loved, loved, loved our new glassybabys.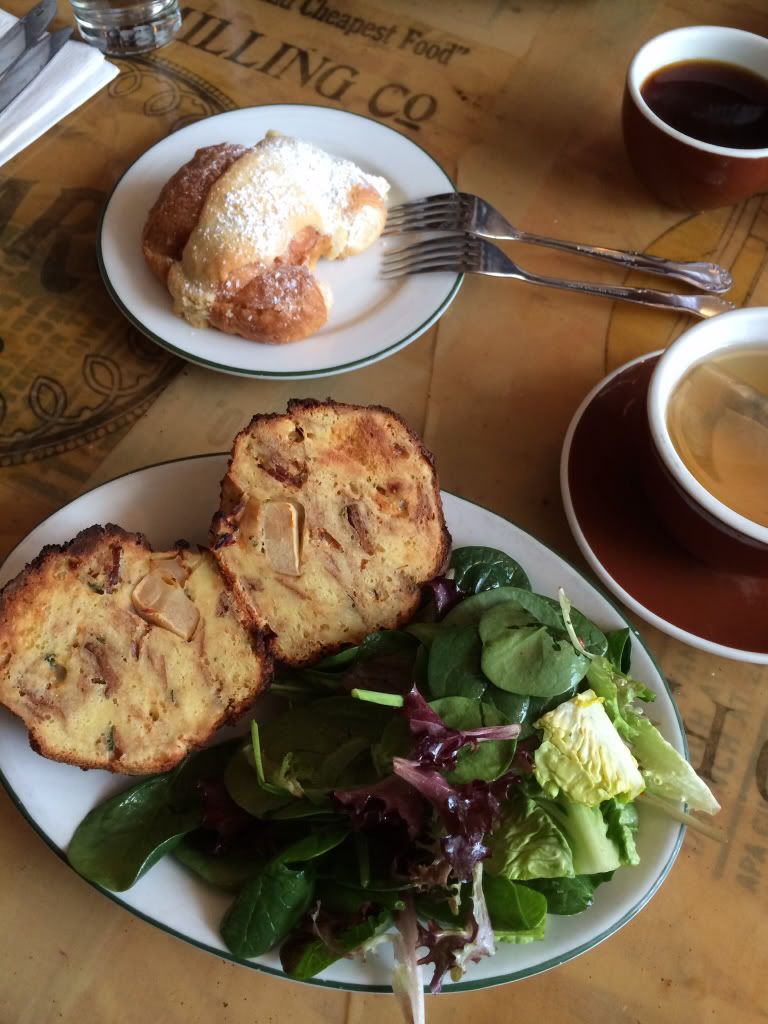 Next stop, breakfast, but where? So we had been up and in line for hours, but it was only 8:30 am on a Saturday and a bakery or coffee shop, was not an option. Thanks to Urbanspoon, we were able to find a cute cafe that was open and serving breakfast. Just a few blocks away from glassybaby we found our way to Volunteer Park Cafe.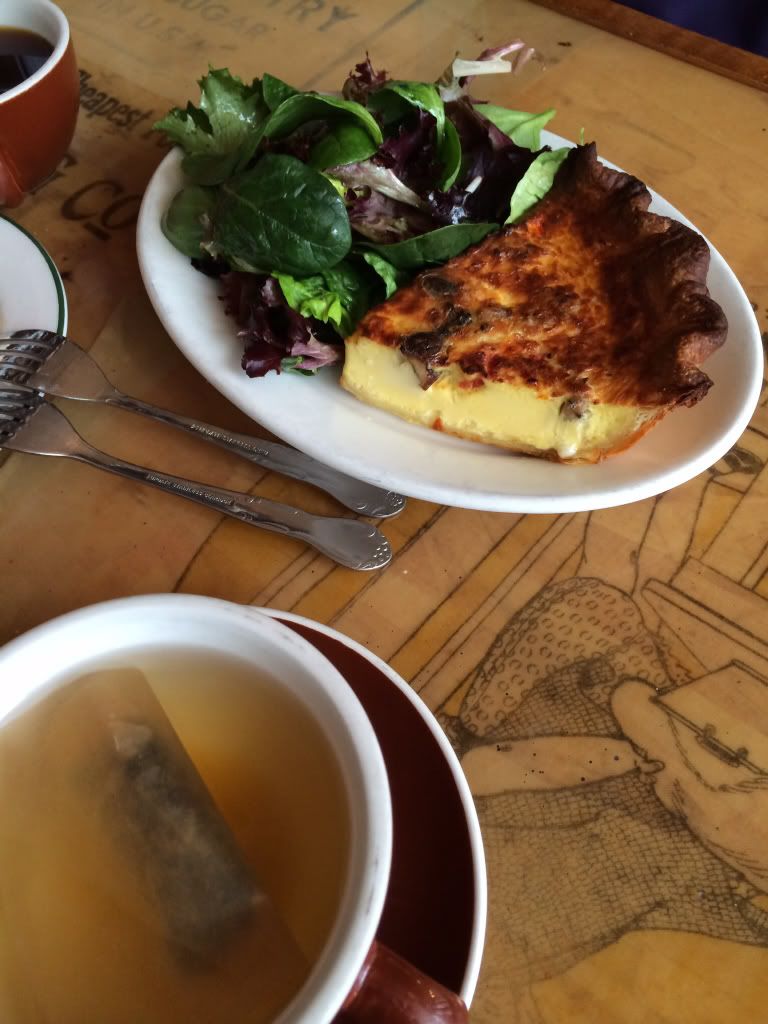 I forgot how cute this place was and how good the food was there. I had the meat strata, which was more like a big strata muffin and my friend had the meat quiche, both came with a little mixed green salad. We also couldn't resist the pastries, so we split an almond croissant. Very casual self seating, cozy and bright. Perfect place to grab a bite and relax.