The other night at dinner a question was asked, "Does anyone make cake from scratch anymore?" Surprised by the question, I quickly said, "Yes!" Funny think is, I haven't made a cake, a whole cake especially, from scratch in quite some time. When I have had time to bake, I have opted to make cookies or bread. I woke up this morning and thought, "I am going to make a cake today, from scratch".
I checked for all the ingredients and luckily, we had everything I needed. I checked the back of the cake flour box, since there was a recipe on the back that I had used for years, sadly, the recipe was for Devil's Food...hmmm. No. Another standby recipe is the one from King Arthur's Flour. I found the recipe, click
here
. YAY!!!
After reading the recipe, and gathering all the ingredients, I really don't see the point of making cake from a box. It's nearly the same amount of time and homemade from scratch is a million times better.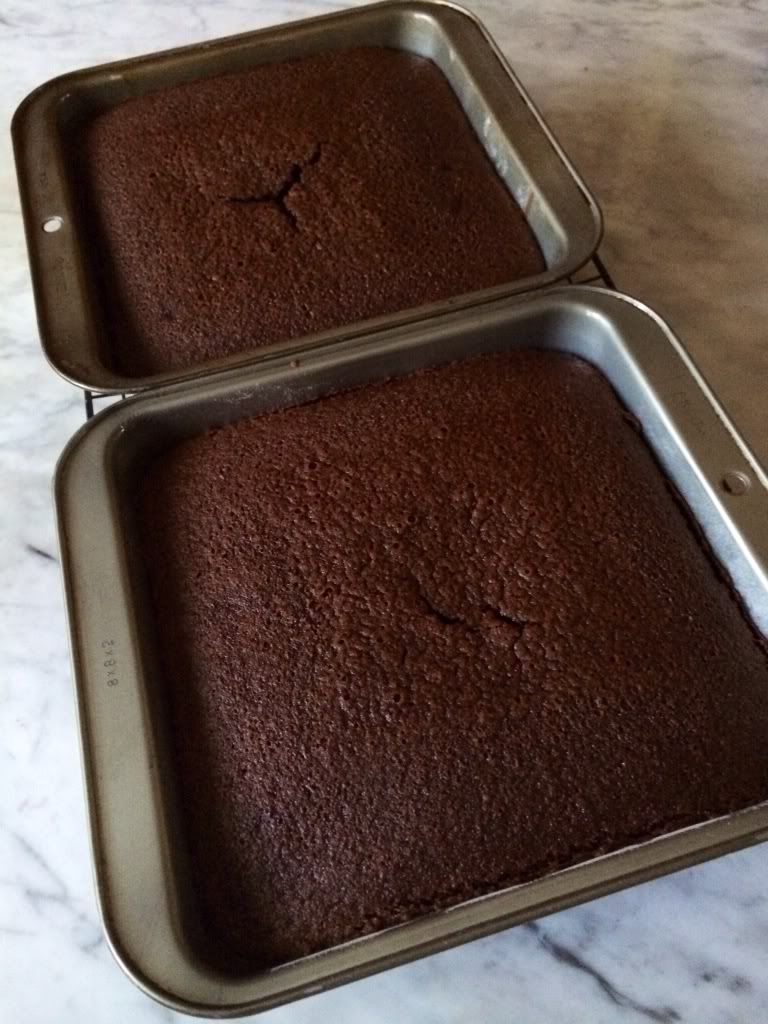 I love the smell of cake baking. YUMMY! I can barely wait.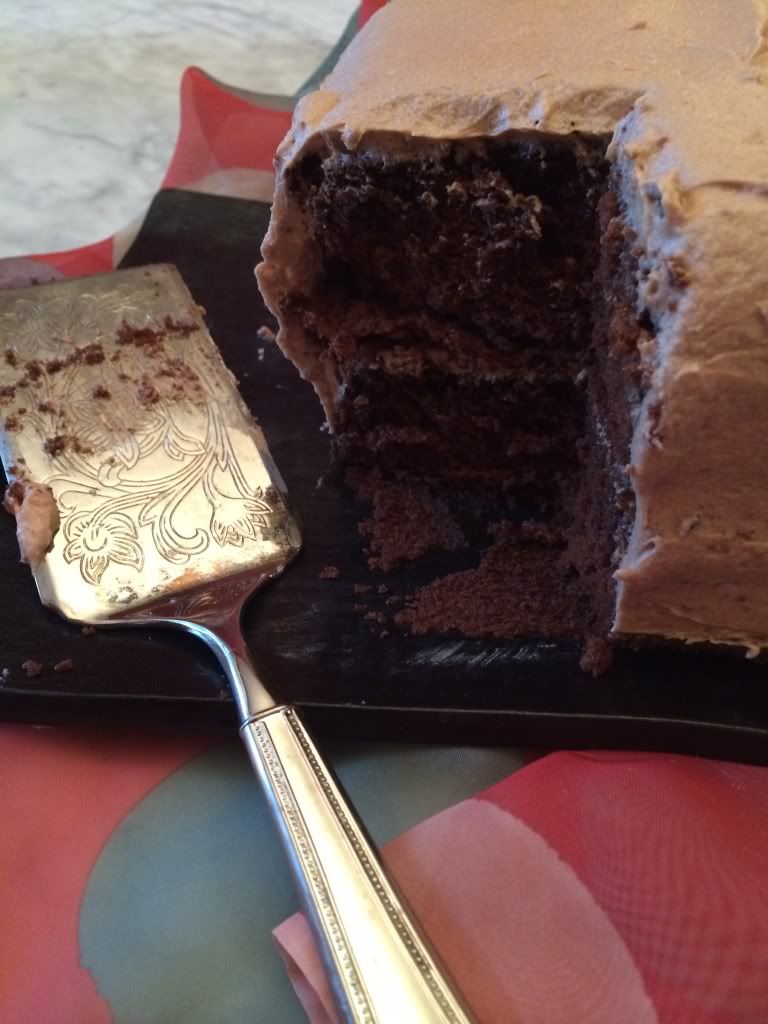 I made the frosting from scratch too. I really don't measure when I make frosting, but the main ingredients are 1 stick of butter, 3-4 cups of powdered sugar, teaspoon of vanilla extract, and 1/4 to 1/2 cup whipping cream. Today, I added 1/4 cup of melted semi-sweet chocolate, but you don't need it.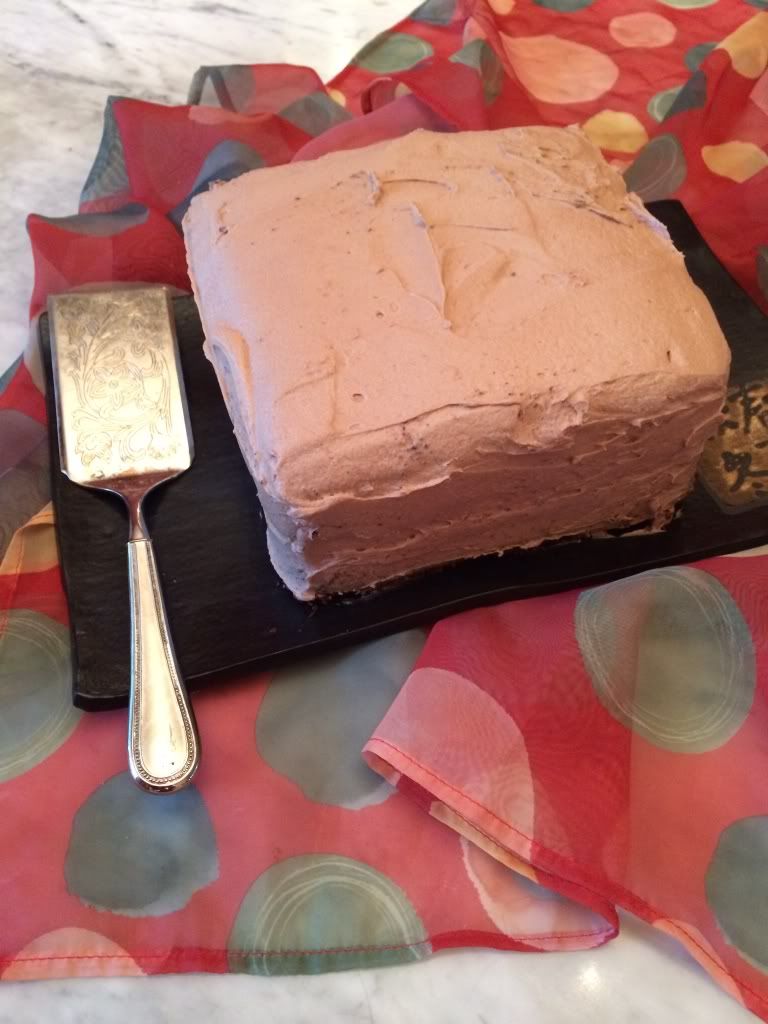 OK, time to frost the cake. Crumbs can be a pain to deal with, but if you plunk a big glob of frosting in the middle and carefully drag the frosting to the edge, you'll do fine. Use the same technique on the sides, put a big glob of frosting on your knife and gently drag it around.
Finally, I get a piece of cake!