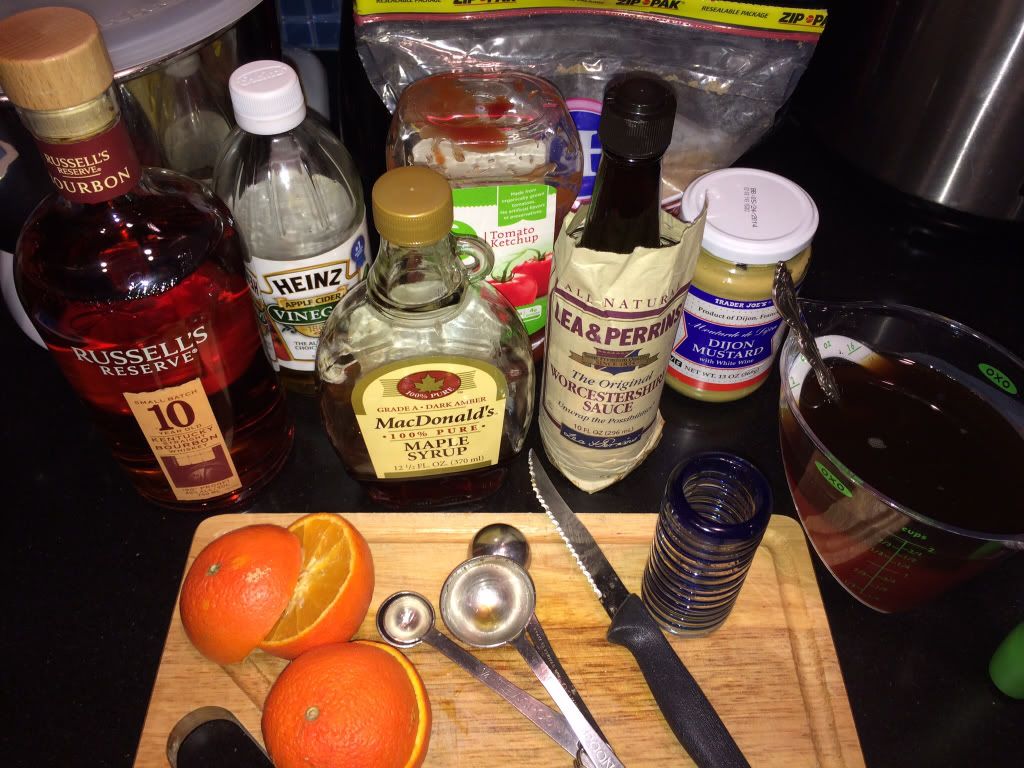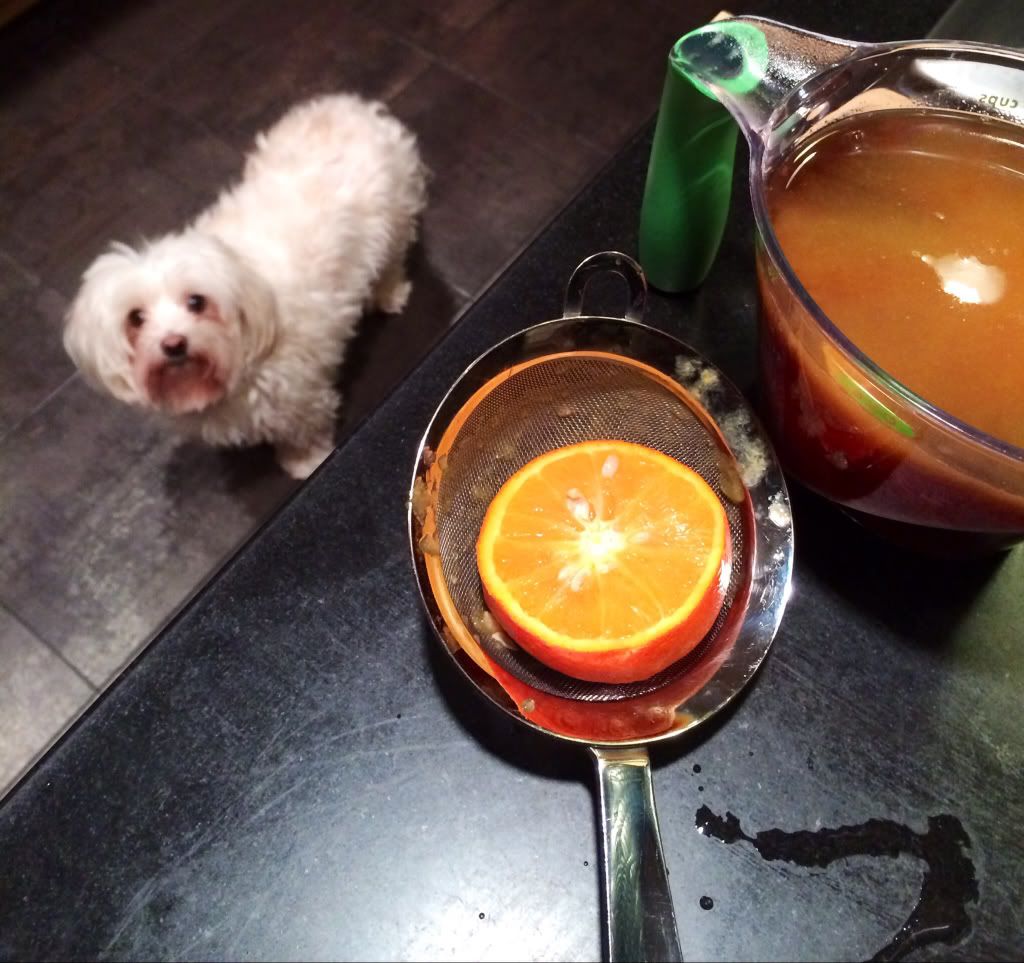 Big Game today, The Seattle Seahawks vs. SF 49ers. Sammi and I got up early to make Maple-Bourbon BBQ sauce for later. No coffee in the house, so we had to take a quick drive to Starbucks for a Tall Americano, then back to making BBQ Sauce. It starts with 1 cup of ketchup. I use organic ketchup, so stop judging me! Ok, now add 2 tablespoons each of the following: brown sugar
maple syrup
Dijon mustard
apple cider vinegar
Worcestershire Sauce AND the juice of 2 tangerines, 2 shots of bourbon, and 2 cloves of garlic. Boil, then 30 minutes of simmering and you're done! While the sauce was cooling, we went to have a little breakfast at Lil' John's.
Nothing fancy, just a neighborhood restaurant which has been around for nearly 50 years and recently renovated after a kitchen fire. I have to admit, it's been many years since I have been to Lil' John's, it use to be a total dump and stale cigarette smoke from their bar use to wander into the dining area and made for a "not so nice" experience.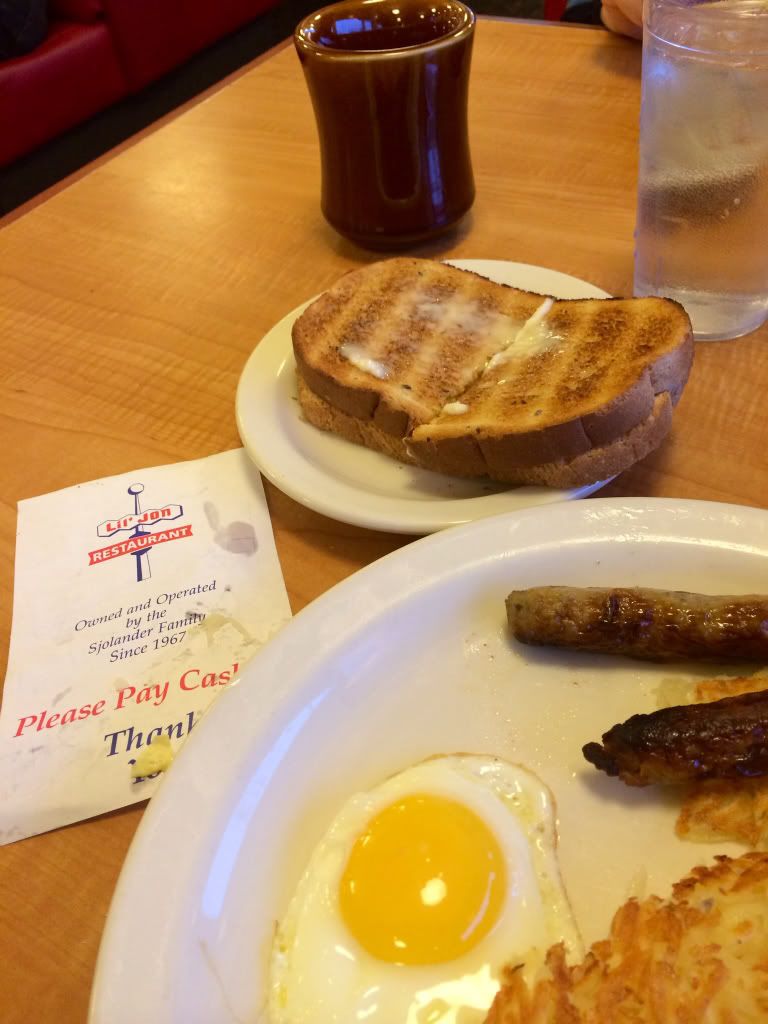 I had the #1 and he had the Chicken Fried Steak. Not the best breakfast ever, but at $6.25 for 1 egg, hash browns, 2 sausage and toast, not bad. I didn't try the chicken fried steak, someone did not share, but no complaints from the other side of the table.
Well, I am off for a little Sunday stroll, then the big game. GO HAWKS!