On Sunday I made my
BBQ Sauce
before the big game, Seahawks vs. SF 49ers or to some the SeaChickens vs. the 40-whiners. YUP, there was a lot of trash talking going on, but the Seattle Seahawks were victorious and are Super Bowl bound!!!
I made sure to get my game day nails on, "It's only weird if it doesn't work!" Ok, best thing about game day...SNACKS!!! Last week when the Hawks were playing the New Orleans Saints, my son had some friends over and he made his world famous guacamole and I made White Chicken Chili. This week, I wanted to make something different, maybe even healthier, well kinda. So I made BBQ Pulled Chicken and Apple Slaw Sandwiches.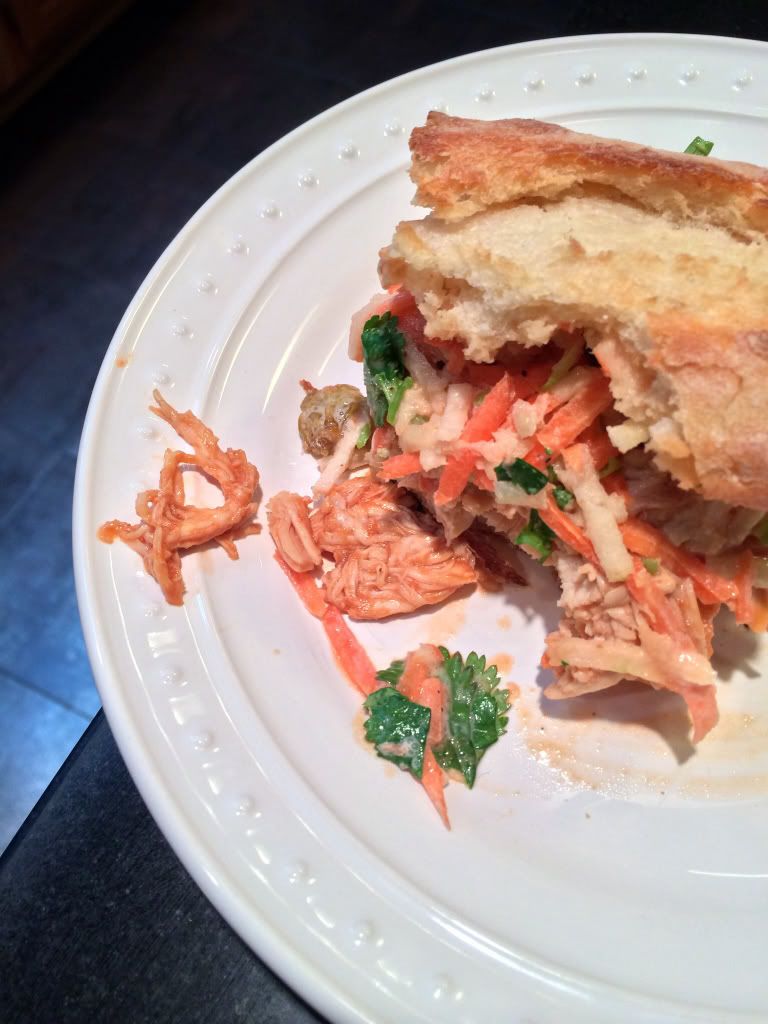 I figured with less fat than pork, chicken was a good substitute. I just needed to make sure to keep the chicken moist. I started by poaching a skinless chicken breast in water, an onion, bay leaf and orange peel. I put everything in a pot, brought it to a boil, then simmer for 20 minutes. I turned the pot off and let the chicken sit for another 15 minutes. The chicken turned out great, moist and lower fat than pork. As for the Apple Slaw, I grated 1 large carrot, and 2 medium Granny Smith apples. I added 1 tablespoon sour cream, 1 teaspoon apple cider vinegar, 1 tablespoon of chopped golden raisins, a handful of cilantro, chopped, and salt and pepper, to taste. YUM! I shredded the cooled chicken with my BBQ Sauce, toasted ciabatta bread, put a little mayonnaise on the bottom slice...chicken, Apple Slaw, then topped with the other piece of bread and done. OH SO GOOD! Go Hawks!