I have to admit, this is not the first recipe I have made from Dorie Greenspan's, Baking Chez Moi cookbook. I let my husband pick any recipe for me to make for him and he selected Cheesecake, Alsace Style. I hope we don't wait too long to make that yummy treat!!!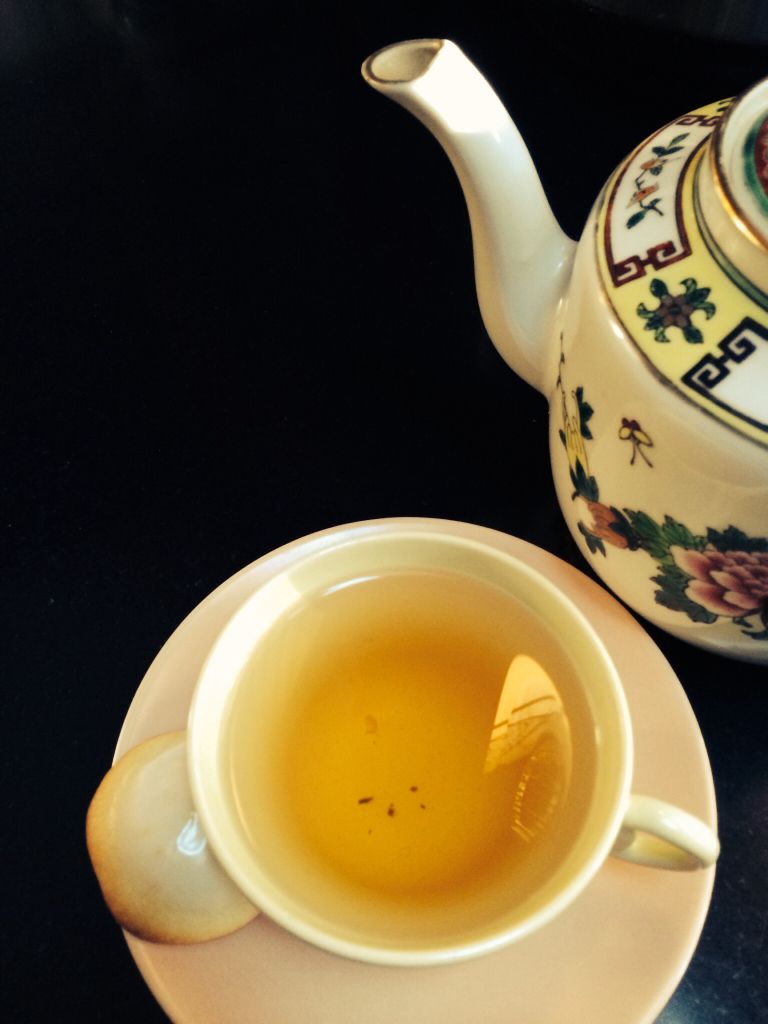 So I was very excited to make Palets de Dames. As I skimmed through the recipe I remembered the word "puck", so I was expecting a very different cookie. One thing that is for sure, this tea cookie can be made and enjoyed before you finish off your morning pot of tea.
Cream the butter, then add room temperature eggs, one at a time.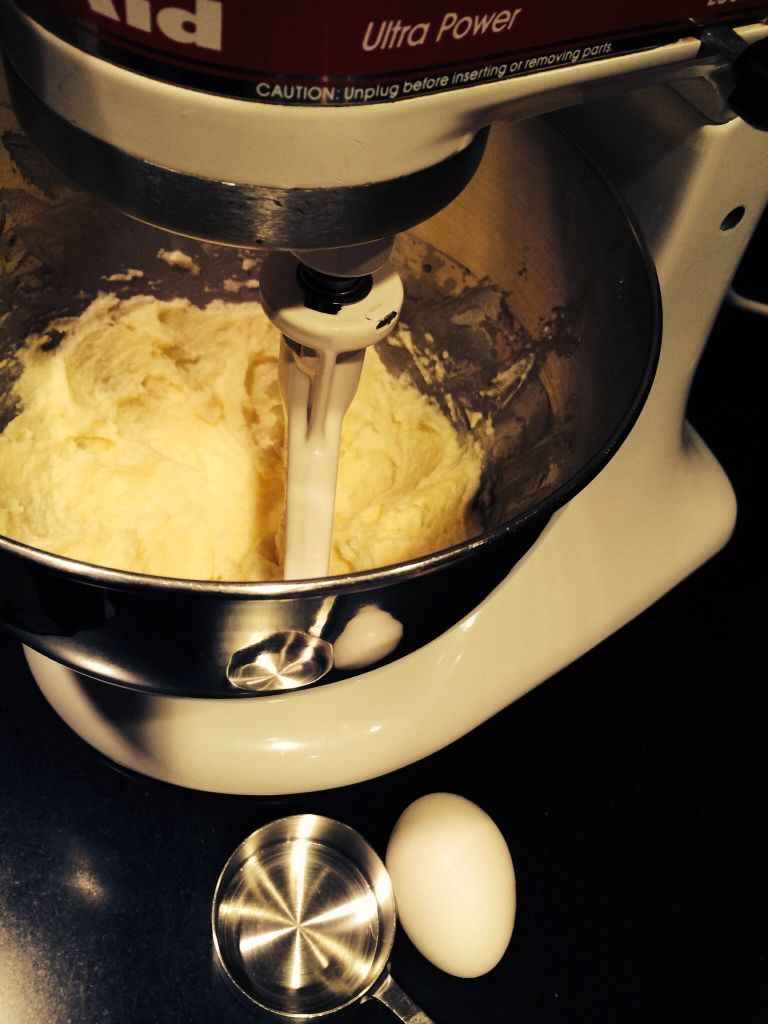 Add vanilla extract, I made my own vanilla extract months ago, to be prepared for fall baking!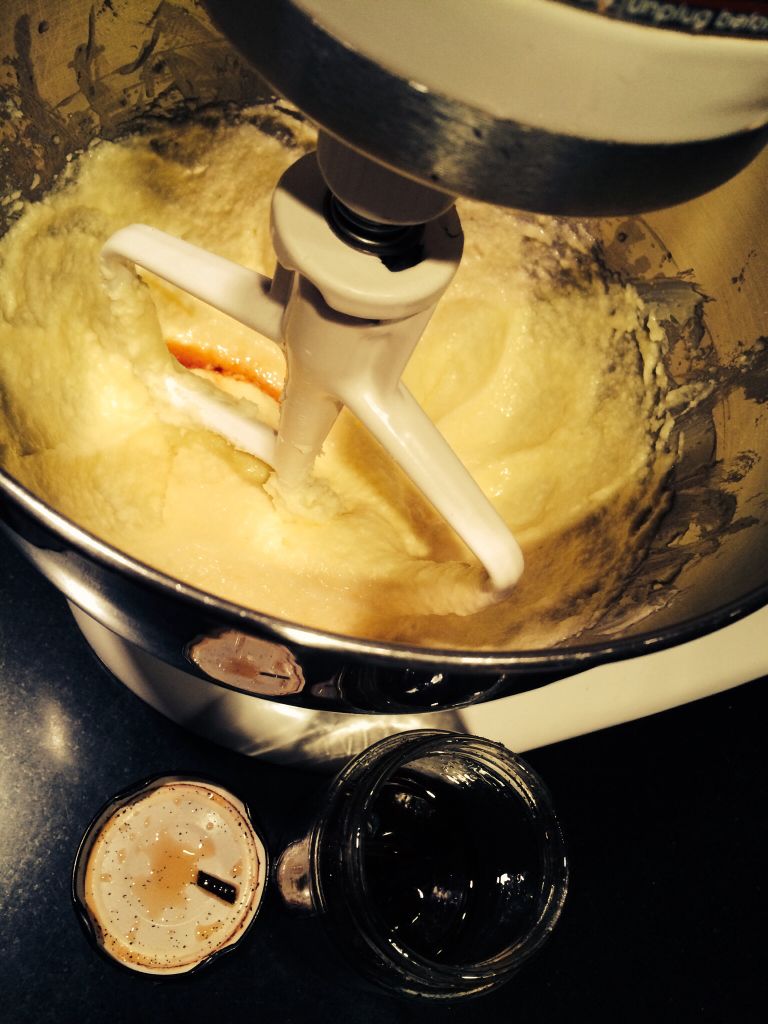 Add flour, slowly, then cover the mixing bowl and chill the dough. I was anxious to have the Palets de Dames with my tea, so I rushed the chilling.
Scoop then put in a 400 degree oven for 7-9 minutes, no longer!
I only baked off half the dough and saving the rest for later.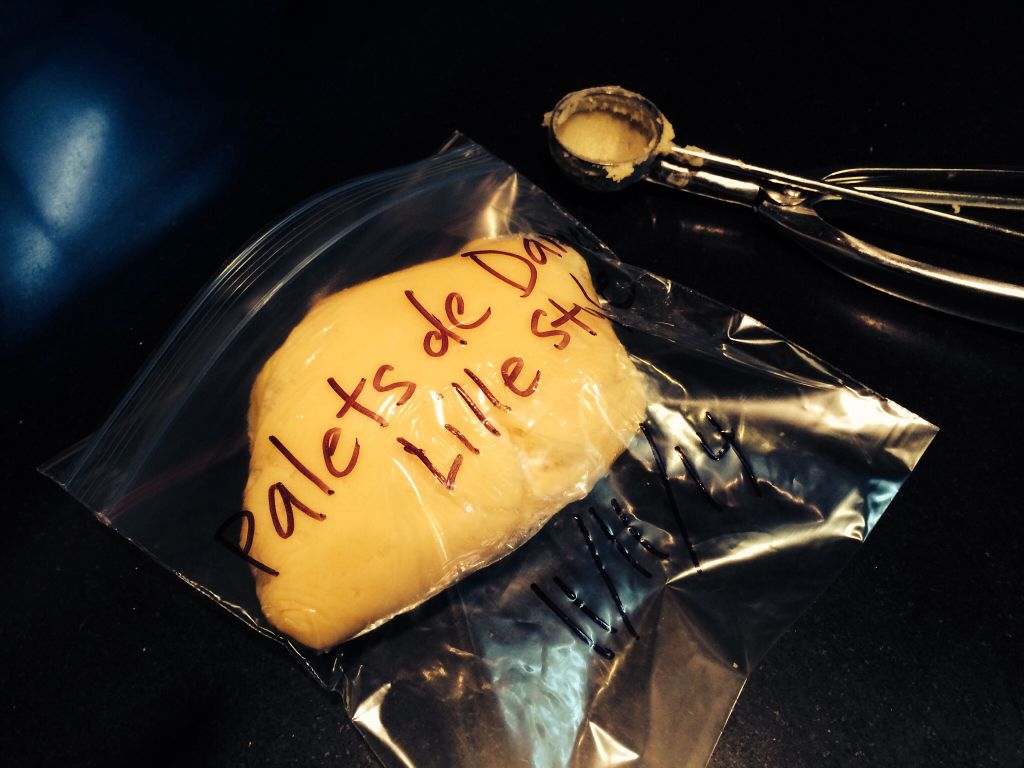 I didn't wait long to dip the cookies in the glaze, I could barely wait. Also, I used a little extra milk and lemon zest instead of lemon juice for the glaze. I didn't have any pretty sugars, so I thought the glaze alone might look too plain. To see how the rest of the group liked this recipe, click
here.
Sammi was not too interested in the Palets de Dames, so she left me alone while I baked.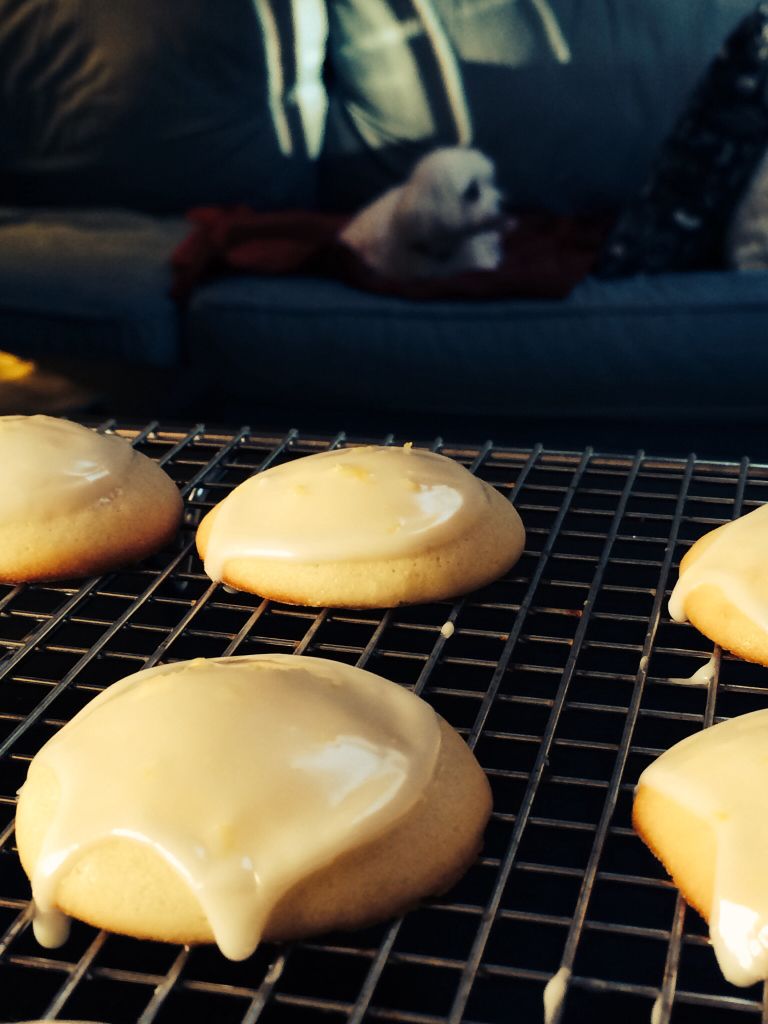 Waiting patiently as the glaze dries.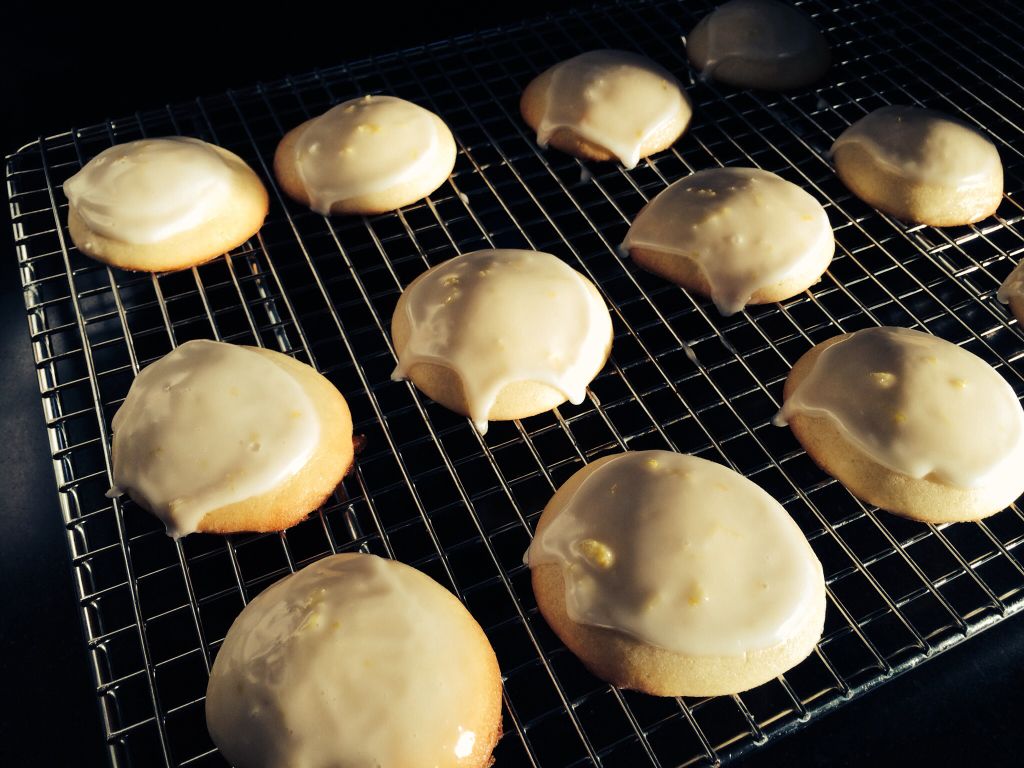 Aw, finally, I can relax and enjoy!