At the end of October, I decided to try to eat vegetarian as much as possible. I had downloaded
River Cottage Veg: 200 Inspired Vegetable Recipes,
by Hugh Fearnley-Whittingstall a few months ago with the intention of joining The Cottage Cooking Club. Well, the group started back in May and I finally had a very good reason to start!
I signed up to make couscous with herbs and walnuts, twice baked potatoes and patatas brava. I was suppose to make stuffed cabbage too, sadly, I didn't make that yet.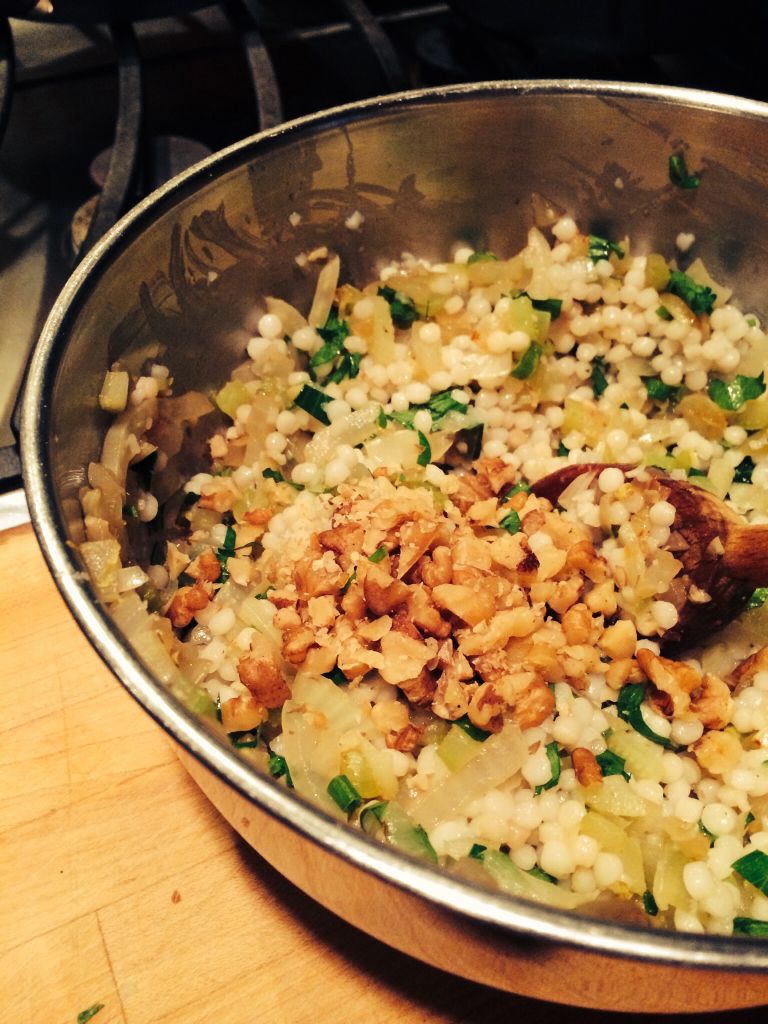 The couscous with herbs and walnuts was good, similar tastes as tabouli, but not the same. I was able to make this after work, no problem. I will make this again for sure!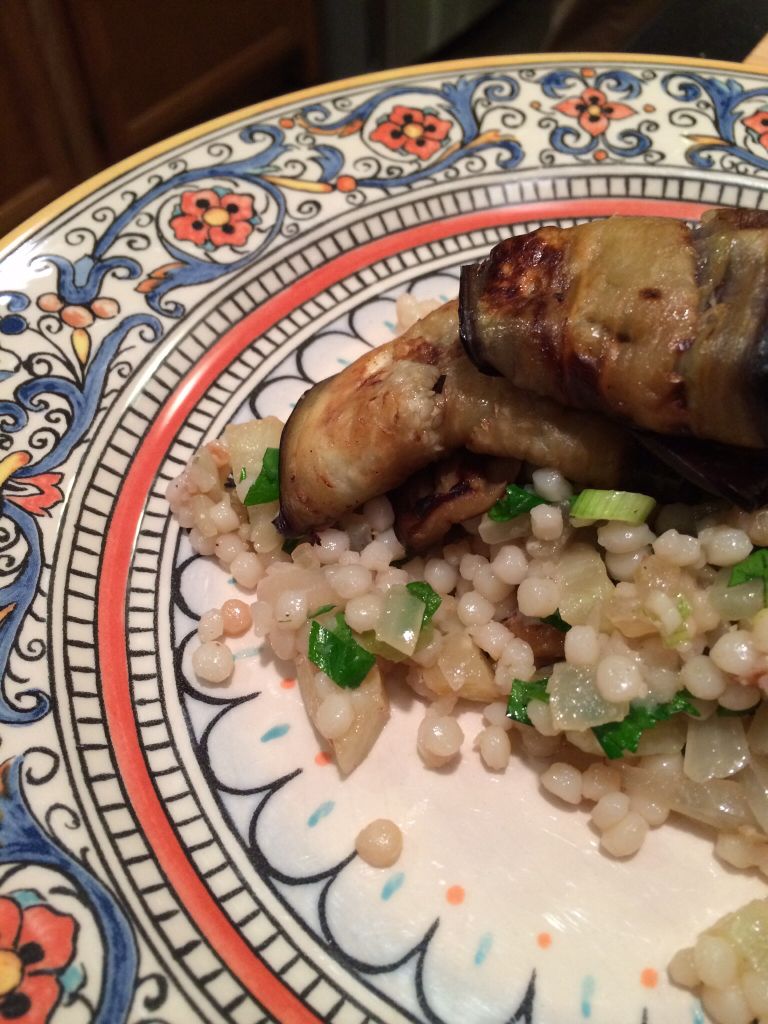 I had my couscous with grilled eggplant...Yum! The twice baked potatoes were very easy, I actually made these over the weekend and we reheated them during the week for a quick dinner side dish.
Lastly, I made the patatas brava...delicious! Also another easy make after work recipe. I had my patatas brava with a salad and my son and husband had theirs with a nice filet.
I used a mix of baby potatoes.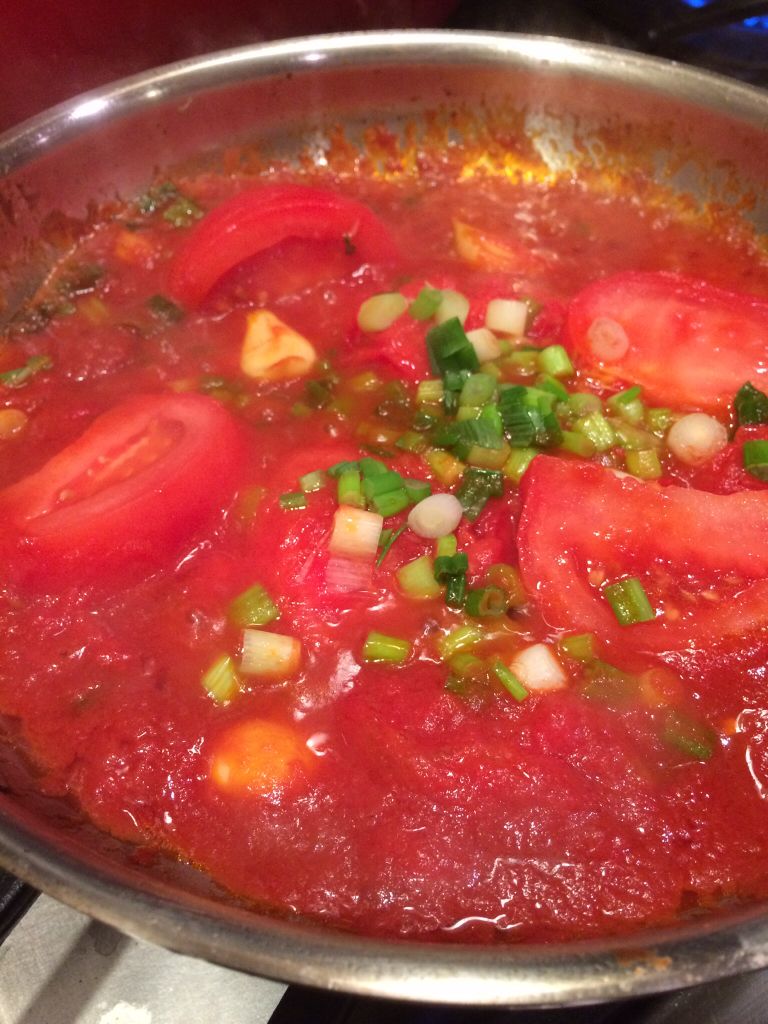 To see the other recipes that were made this month, click
here.