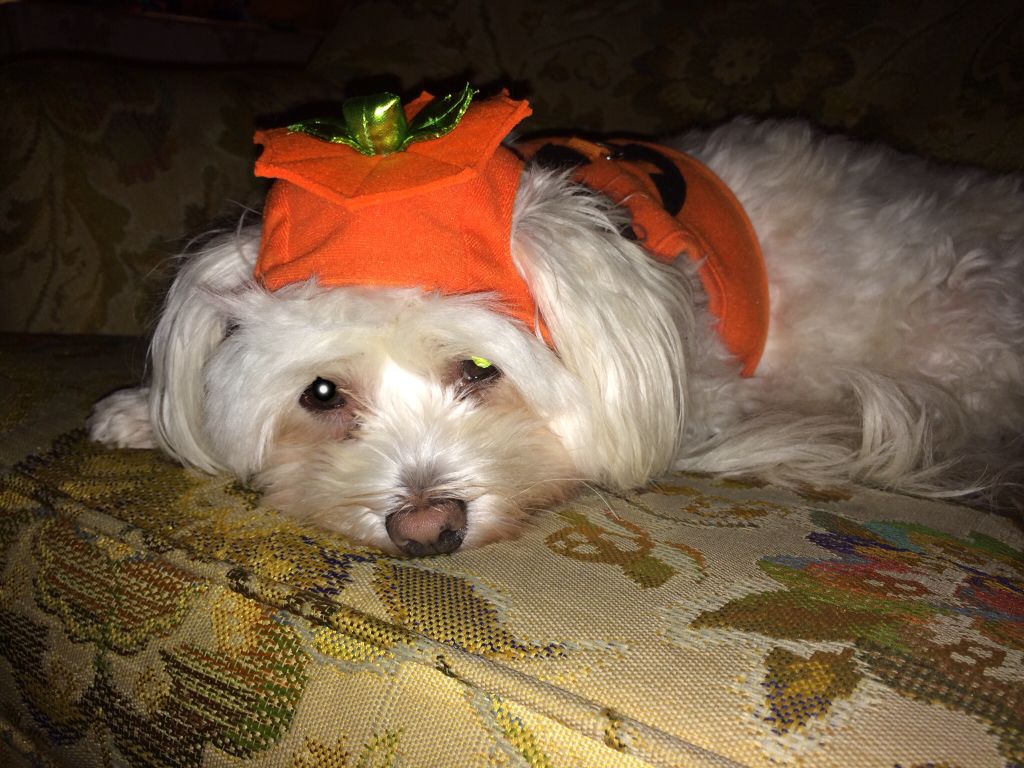 I had made pumpkin pancakes a couple days ago, so of course I had left over canned pumpkin and had to use it. Sound familiar? Anyway, I found a recipe posted on Facebook, so I checked out, click
here
for the original recipe. I substituted brown sugar for the regular sugar and all the spices for a pumpkin spice mix.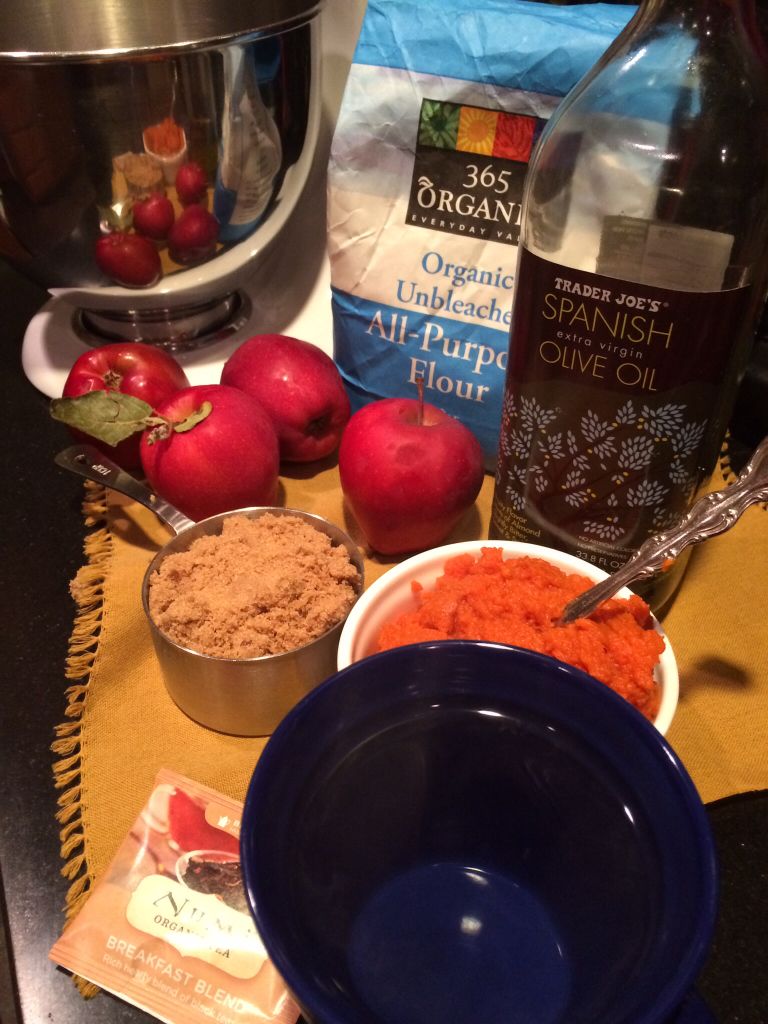 I had everything I needed for the recipe, so I was able to make this early in the morning and enjoy a cup of tea.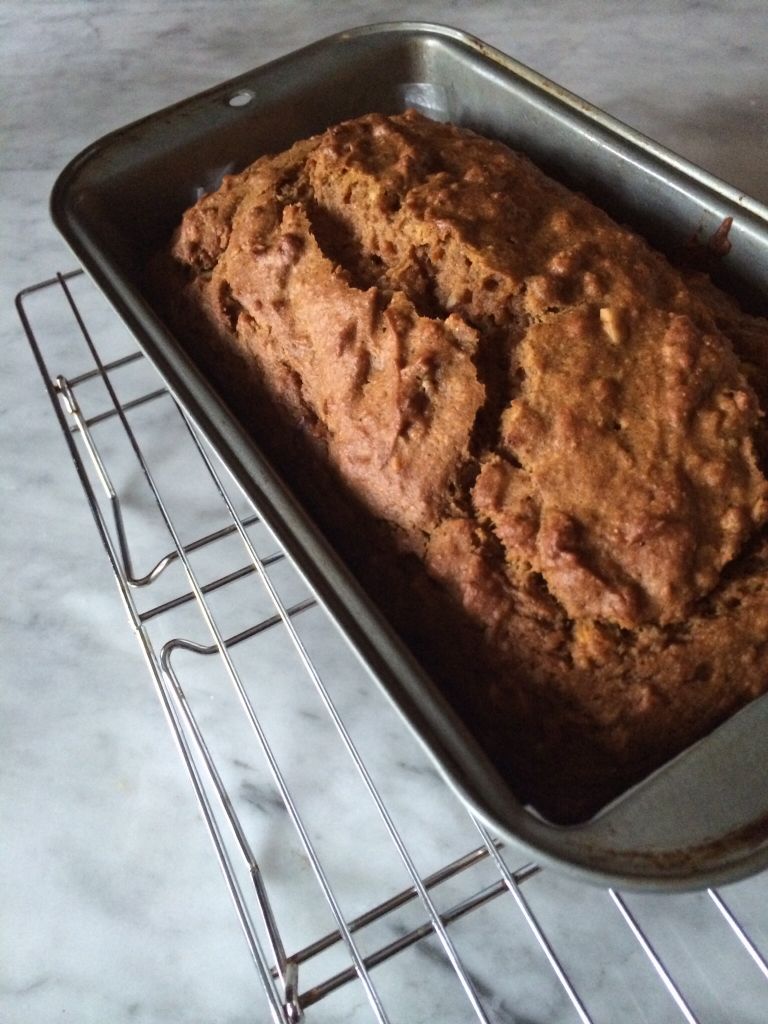 Ok, good recipe, not too challenging and the bread made my house smell delicious. The bread was yummy and I gave Sammi a couple crumbs too!