Add caption
Kudos to Dorie Greenspan for re-introducing Duck a l'orange in Around My French Kitchen. I love duck! If it is on any menu when I am out I will order it. However, I will not pay through the nose for it, if I am making it at home. I know the recipe was designed to be easy, and since I have broken down hundreds of ducks, I chose to purchase a whole duck and butcher it myself. I could have either paid $30.00 for 2 breasts or $20.00 for a whole duck.
The choice was easy and honestly, butchering a duck is way easier than a chicken.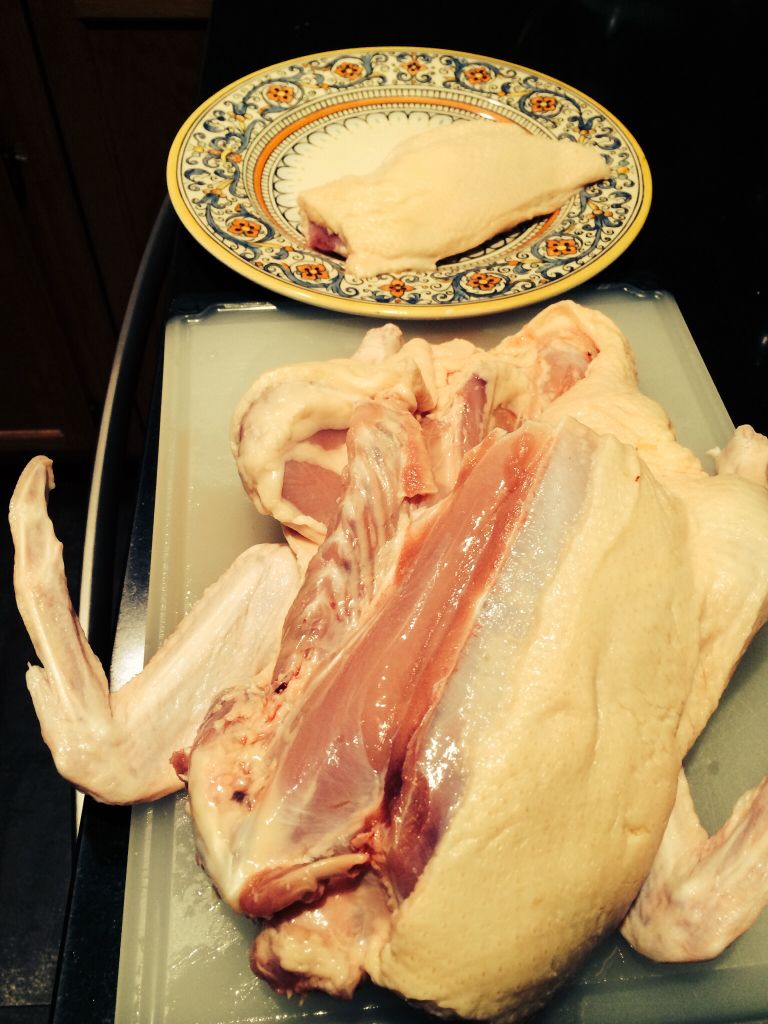 See, simple!!!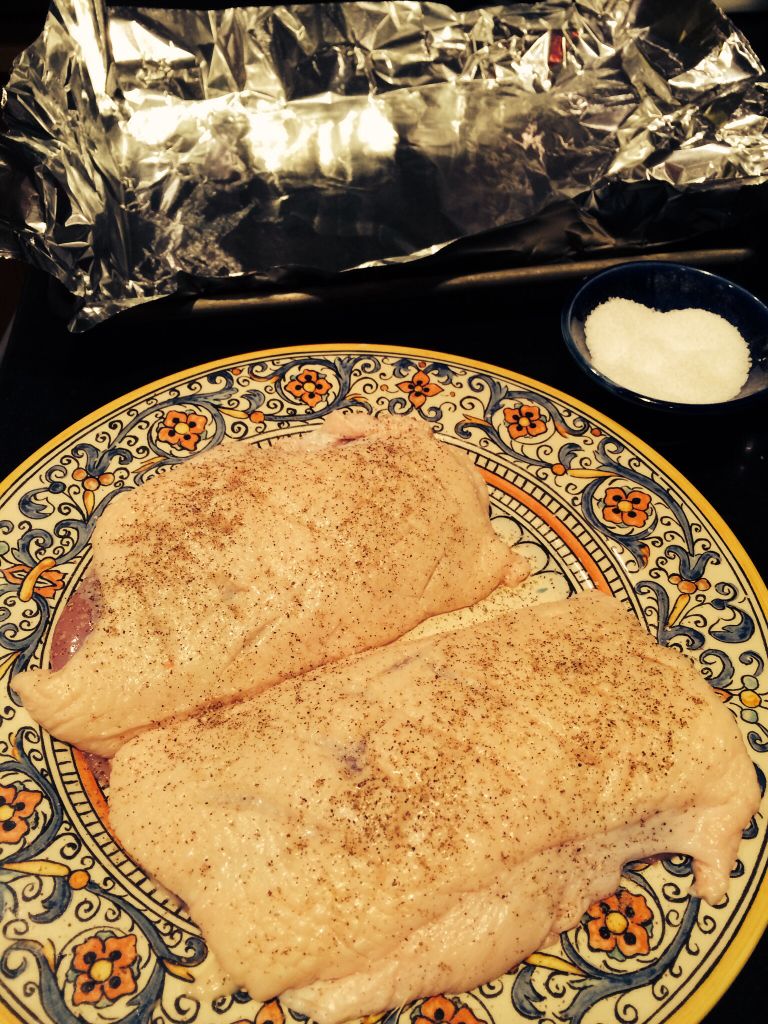 Ok, after seeing kumquats everywhere, the day I decided to make this recipe, there were no kumquats to be found. I used tangerine for the sauce. To be honest, I don't really like kumquats, I only use them for garnish. I found a great dried slightly sweetened orange that I served with the duck. I recently attended a wine event and they were sampling a few dried fruit slices. So good, I had to buy them. If you can find these, try them. Great with a slice of Parmesan cheese too!
The sauce was quite simple, wine, balsamic vinegar, shallots, spices, chicken broth, and a lot of reducing down. I have to say, this sauce was amazing. I worked in a 5 star French restaurant with a very famous chef and I would say, this version is pretty close, if not better...hmmm.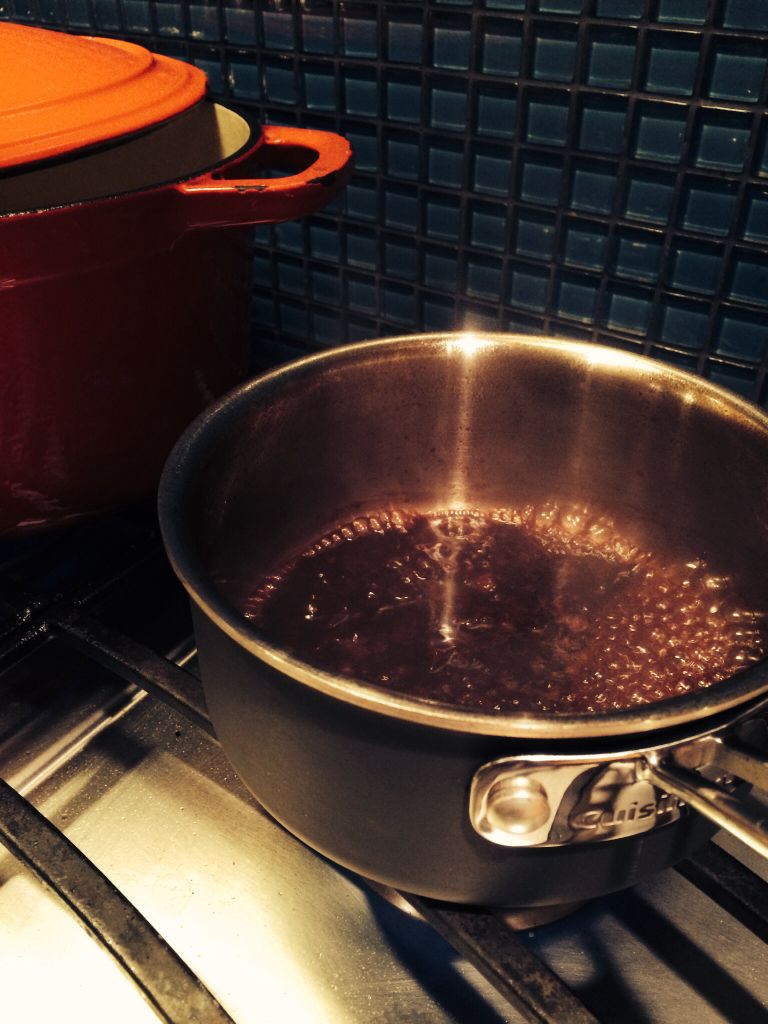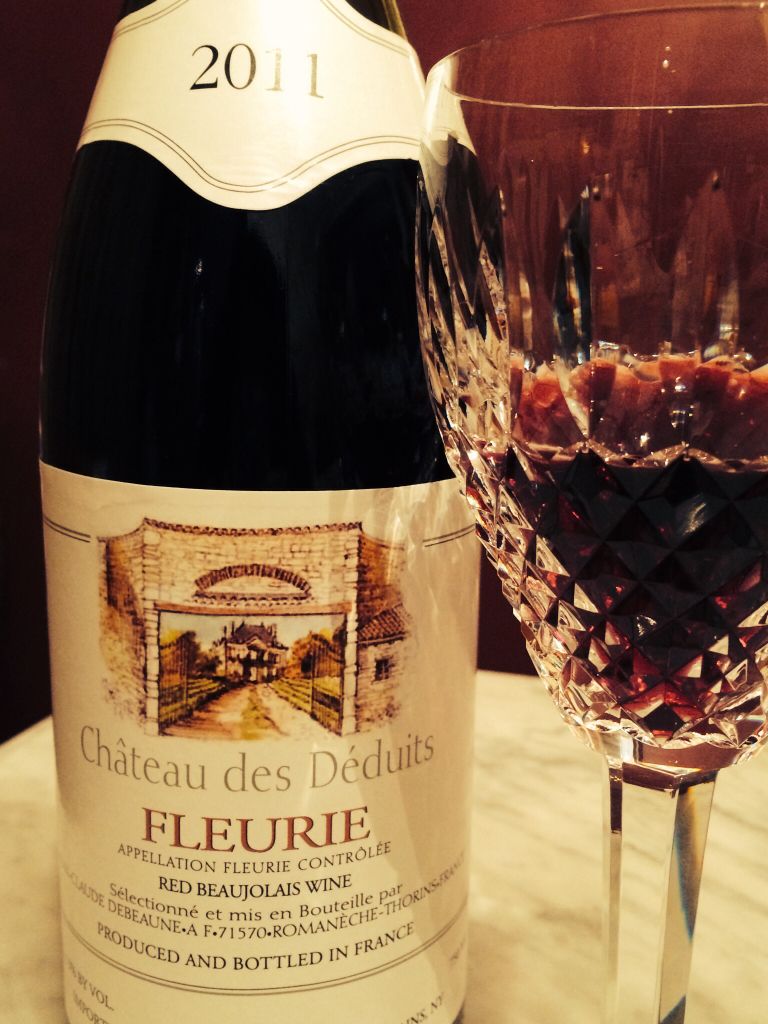 Seared the duck breasts in a very hot, dry pan, I chose a Dutch oven, so oil wouldn't splat everywhere. Finished in a 250 degree oven for 5 minutes. In the mean time, I removed most, but not all the oil, of the oil from the Dutch oven, poured the sauce in and turned off the heat while I finished off the duck in the oven.
This was the lovely wine my husband chose to serve with the duck and I used in the sauce...delicious! To see other versions of this recipe go to French Fridays with Dorie, click
here.